NYCB Theatre at Westbury | Westbury, New York
If you want to tap into questions unanswered, of see a reading from the clairvoyant legend for yourself, then this could be just the night for you in spring 2023. Matt Fraser has built up quite the reputation over the past decade, starring in his reality tv series and touring the globe with his gifts, everyone wants a piece of his psychic powers and you can see him in action this may sown at the stunning NYCB Theatre when he comes to Westbury, NY for one night only.
Matt fraser will give you the psychic experience of a life time, you'll be shocked to the core and filled with awe after witnessing him working with the audience and individuals during the show. Tickets for the event at Westbury, NY on Wednesday 10th May 2023 are available to today, if you'd like to purchase now simply click on the 'get tickets' button!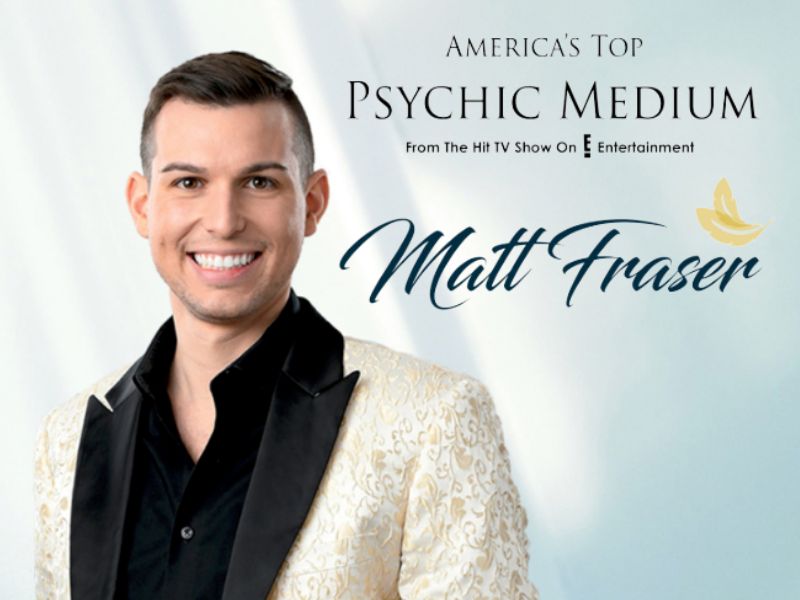 Americas most recognised psychic will have you feeling a range of emotions when he visits NYCB Theatre at Westbury during his string of live shows for spring 2023. The famous medium and clairvoyant has featured on television, alongside some of the most powerful people in the country, celebrities, politicians, or even the general public…his skills have been recognised across the globe with even non believers double taking at his fascinating abilities.
Matt the star of his own reality tv show, and writer of 3 published books has gone from strength to strength over the past decade or so, believing his gift to be from his mother and grandmother as well as his native American heritage. Hearing 'messages fro heaven' isn't in all of us, or many of us at all but matt subtly gains access to the world beyond mortality to pass into the living world. If you don't believe this is possible, maybe come along or the experience to see…a mystic atmosphere and strong positive vibrations, matts shows are interesting to say the least.
The spring show will take place at the iconic and ideally located at NYCB THEATRE, Westbury, NY on Wednesday 10th May 2023. Tickets for the night are now on general release and expected to be sold out. If you want to see what all the fuss is about, then why not come along for the experience this may, simple click on the 'get tickets' button to order yours today.