NYCB Theatre at Westbury | Westbury, New York
The hottest magic tour in the US comes to NYCB Theatre at Westbury on Sunday 11th February 2018! Masters of Illusion is a show filled with wonders and delights, comedy, thrills and edge-of-the-seat action! No trickery or gimmicks, just spectacular entertainment that will leave you spellbound!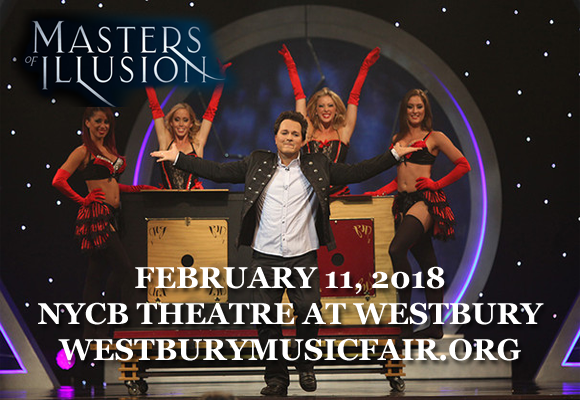 "For the audience, it was an evening of wonder and laughter and the very best kind of family friendly entertainment!
PLEASE be sure to support this show if it comes to your area. Tell your friends, your family, your co-workers about the show and where to get tickets. Trust me, they'll be happy you did!
– themagicdetective.com