NYCB Theatre at Westbury | Westbury, New York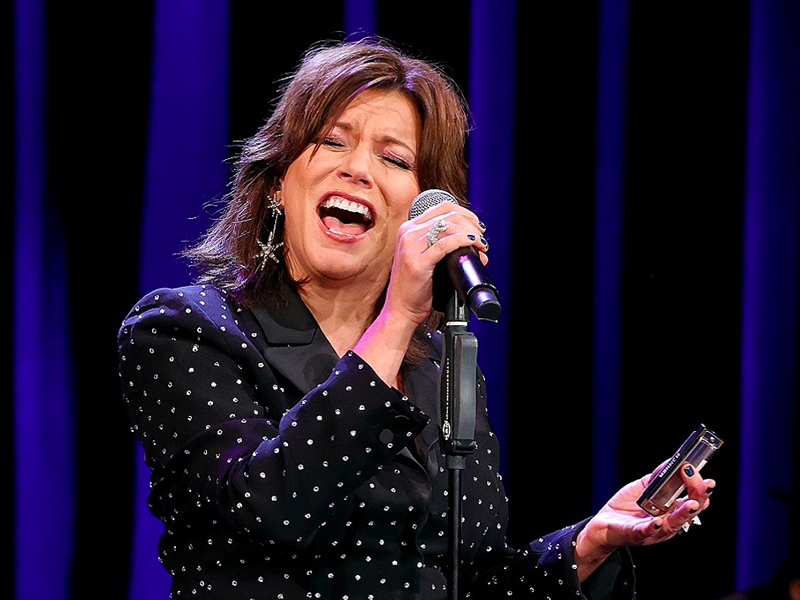 It will feel like Independence Day this September 29 at the NYCB Theatre at Westbury as country fans will feel the freedom to sing and dance to the all-time hit songs of one of country music's most outstanding female vocalists Martina McBride! Yes, you are reading that right. The country superstar will grace the famous New York venue with a concert that will excite every country music fan. Love her or hate her, you can't deny the immense talent she possesses. She won't be named the "Celine Dion of Country Music" for nothing, right? So be sure to catch her on this memorable Friday evening and witness the talent and charisma of one country legend. Sing along to "Concrete Angel," "Independence Day," "My Baby Loves Me," and "Wild Angels," among many others. Tag all your friends along and prepare for a concert that is one for the books. Reserve your tickets today!
Martina McBride's distinctive voice first made waves in the country music industry in the early 1990s. It didn't take long for her to break through after the release of her second album, 1993's "The Way That I Am," thanks to her distinctively soulful, lively, and strong voice. The 27-year-old Nashville native rose to fame with the smash tunes "My Baby Loves Me" and "Independence Day," making her a household name in both country and mainstream music. The album was a commercial and critical success, foreshadowing years of fame for the country singer who would become known as "The Celine Dion of Country Music."
Throughout the years, Martina McBride would go on to release several albums, all of which topped the charts. Her most memorable ones include "Evolution (1997)," "Martina (2003)," "Emotion (1999)," "Wild Angels (1995)," "Timeless (2005)" and "Greatest Hits (2001)." Most of these albums feature family, empowerment, love, and other uplifting themes, making them relatable to most listeners. Whether it is a power ballad or a simple feel-good song about family and relationships, Martina has a knack for expressing her music that no other singer can. Thus, she has been proving herself over and over again by winning several awards from the most reputable award-giving bodies in the industry.
She has been nominated for the Grammy Awards 13 times. Although she is yet to snatch her first Grammy, Martina has been awarded several times by the Country Music Association (CMA) Awards and Academy of Country Music (ACM) Awards — two of the highly-esteemed award-giving bodies in the country music world. In 2019 she received the highly-coveted Icon Award from the Academy of Country Music, further cementing her place with the greats in country music.
With her popularity, Martina also ventured into other things outside of music. In the course of her career, she became active in charitable work. She supported various causes and advocacies, including domestic violence awareness and women's health. Indeed she is more than an icon in music. She is a philanthropist and an active role model.
Catch her this Friday, September 29, at the NYCB Theatre at Westbury for a memorable concert experience. Tickets are now on sale, and you can get yours here by hitting the "Get Tickets" link on this site. Get yours now before they run out.