NYCB Theatre at Westbury | Westbury, New York
At one point in time in their careers, they sang and asked themselves "Will the Wolf Survive"? More than three decades after, they can now possibly rest on their laurels and answer this with a resounding 'yes'. But this is not entirely true with legendary Chicano rock band Los Lobos, The wolf has survived, is still going strong, and still at the top of their game. Los Lobos is bringing their show on the road again and is slated for a highly anticipated concert performance at the NYCB Theatre at Westbury on Friday 18th October 2019. Watch them slay it onstage with their signature grit and fierce power. Los Lobos is most certainly a crowd drawer so lock-in your ticket bookings right here, right now!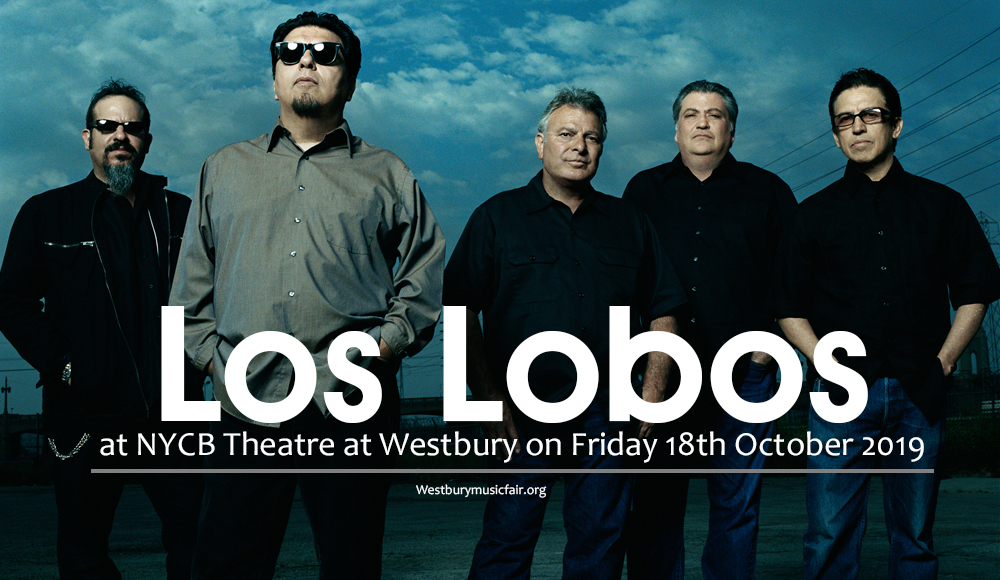 From the streets of East L.A. to the Sunset Strip, and to the rest of the world. That's how far Los Lobos has traveled and reached through their music. In 1973, High school mates David Hidalgo (vocalist/guitarist) and Louie Perez (drummer) and later recruited Cesar Rosas (vocalist/ guitarist) and Conrad Lozano (vocalist/bassist) to join their band initially called Los Lobos del Este. From playing jazz and top 40 music, they shifted gears and experimented with traditional Mexican music and infused elements of rock. Their debut album release "How Will The Wolf Survive?" in 1984 was lauded by critics and it put them on the music map, so to speak. In 1987, a staggering breakthrough happened in their careers when they were not only on the map, but they conquered worldwide chart territories with the release of the movie and motion picture soundtrack of "La Bamba". They re-recorded Ritchie Valens' hits — "La Bamba," "Come On, Let's Go," "Donna," which all became instant chart-toppers.
Los Lobos continued their chart-topping streak with their succeeding album and single releases which earned them a nomination for induction into the Rock and Roll Hall of Fame, and an induction into the Austin City Limits Hall of Fame in 2018.
If you're hungry like a wolf for some fierce Latin rock entertainment, Los Lobos tops 'em all! Go, get your tickets now!