NYCB Theatre at Westbury | Westbury, New York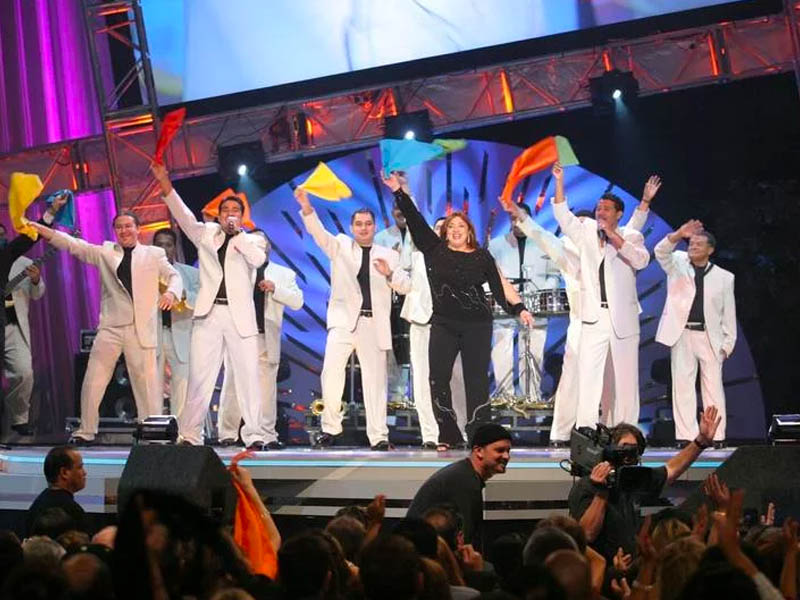 Before you completely bid goodbye to the sunny season, you may want to check out one of the summer's last hurrahs happening at NYCB Theatre at Westbury, New York! Latin music lovers can look forward to an amazing September by checking out the much-anticipated Long Island Latin Music Festival! On Saturday, 16th September 2023, this multi-genre extravaganza will celebrate Latin culture and traditions by featuring some of the most sensational Latin acts, such as the Los Hermanos Flores, Luis Miguel del Armargue, and Ala Jaza! These performances are set to deliver some amazing cumbias, Caribbean rhythms, bachata, merengue, and many more! The festival is guaranteed to present a large-scale production and top-tier sound experience specially designed for music lovers of New York and beyond! If you want to experience a music festival full of flavor, hurry and score tickets to the Long Island Latin Music Festival now by clicking on the Get Tickets link!
One of the most highly-regarded and anticipated music festivals in Long Island is coming, and it's delivering sensational Latin bands that will surely get you up and dancing all night! The Long Island Latin Music Festival presents critically-acclaimed performers who will showcase incredible music from the Dominican Republic and El Salvador. Dominican Republic's iconic artists Ala Jaza and Luis Miguel Del Armargue will show the audience just to party Carribean style. Meanwhile, El Salvador's most celebrated massive band Los Hermanos Flores will entertain fans with their cumbia infused with jazz and other elements. This one-of-a-kind show celebrating the heritage and culture of Latin America happens only once a year in Long Island, New York.
This 2023, the festival takes over the iconic NYCB Theatre at Westbury. The 2,870-capacity theater has hosted many of Long Island's most exciting concerts, ranging from rock bands to award-winning solo artists and more. Some of the most notable performers that have graced the stage include Joan Rivers, Howie Mandel, Bruce Springsteen, and Stevie Wonders, among others. This September, Los Hermanos Flores, Ala Jaza, and Luis Miguel Del Amargue become part of the theater's rich history in providing the ultimate entertainment for music lovers in New York.
Born in the Dominican Republic, Emmanuel Jimenez, a.k.a Ala Jaza, originally emerged as a sound engineer and music arranged for artists like Don Omar, Daddy Yankee, Joey Y Randy, Henry Santos, Xtreme, and more. Due to his musical talents, he was later signed by Sony Music as a member of the Latin group Optimo. He later left the band and the label to pursue his solo career. Today, Ala Jaza performs delivers his take on bachata, meringue, and many more.
Fellow Caribbean artist Luis Miguel del Amargue enjoys incredible commercial success in his home country and Spain. In 2009, he made a stellar breakthrough in North America with his album Mis Canciones. Fans can look forward to Amargue's fantastic bachata and merengues from his career-spanning catalog.
El Salvador's favorite musical group Los Hermanos Flores has been an icon for generations. Founded in 1962, the band performs a plethora of music styles, including cumbias and jazz. They're currently regarded as the most popular band to come from El Salvador, thanks to their sensational hits, "La Bala," "Salvadorena," "Enfermera," and many more.
Catch New York's most exciting music extravaganza, the Long Island Latin Music Festival, at the NYCB Theatre at Westbury on Saturday, 16th September 2023! Tickets are now available!