NYCB Theatre at Westbury | Westbury, New York
The incredible voice of the one and only Linda Eder will surely echo in the walls of NYCB Theatre at Westbury this October 28 as she brings her limited tour to the popular New York City venue. Catch the successful artist in a night that would ultimately remind you why she still remains one of the greatest vocalists in this generation. Whether you are a fan of her Broadway days or are more into her adult contemporary ballads and country tunes, this show is definitely for you. Be enthralled as you witness Eder performs her career-defining hits, including songs from her albums "It's Time," "The Other Side of Me," and many others. Grab your tickets now and treat yourself to a memorable eargasmic experience. See you there!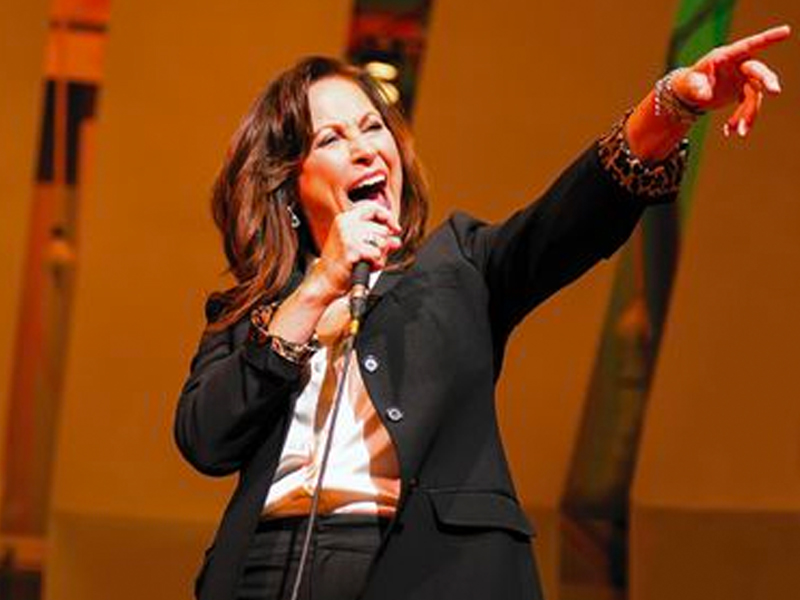 Linda Eder became one of the most prominent performers on Broadway during the 90s. Her breakout role as Lucy in Jekyll & Hyde was a significant stepping stone for her fruitful music career. Influenced by Barbara Streisand, she first dabbled into traditional pop music but later found her style in light swing, adult contemporary ballads, and country.
The respected composer Frank Wildhorn discovered her during the auditions for the Jekyll & Hyde musical. Later on, they had a romantic relationship, and she worked for him for most of her music career. As her popularity rose on Broadway, she started to release albums, beginning with Vienna in 1989. During her peak stardom, in 1997, she released "It's Time," which was a big hit and remains her most successful album today. Her succeeding albums established her style, but her 2008 album "The Other Side of Me" surprised people with a rock country sound, which was positively accepted. Her ability to adapt to different styles gives her albums diverse sounds and an eargasmic experience.
People's hearts continue to be captured by the exceptional artist; that is why her concerts are highly sought after. This fall, she will visit three venues on her tour. One of these will be at the NYCB Theatre at Westbury in Jericho, New York, on Friday, October 28. Reserve tickets now and see her live!