NYCB Theatre at Westbury | Westbury, New York
Lineups may come and lineups may go, but good music never truly dies! Experience a celebration of the legacy of The Allman Brothers Band, when the amazing Les Brers come to NYCB Theater at Westbury on Sunday 16th October 2016! It's time to get those heads a-noddin' and those feet a-stompin' with some good old Southern rock, so pull on those boots and get ready for a wild one!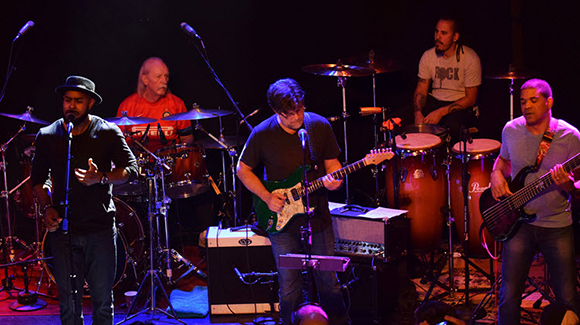 Formed from the ashes of The Allman Brothers Band, upon their retirement in 2014, Les Brers is a band lead by former ABB drummers and founding members Butch Trucks and Jaimoe, as well as longtime members of ABB Oteil Burbridge (bass) and Marc Quinones (percussion). The band also features former ABB guitarist Jack Pearson; guitarist Pat Bergeson; frequent ABB guest keyboardist Bruce Katz who also performed with The Gregg Allman Band; and vocalist Lamar Williams, Jr. the son of the famed ABB bass player. The band's name was taken from the Allman Brothers Band song "Les Brers in A Minor" off of their 1972 album Eat a Peach.