NYCB Theatre at Westbury | Westbury, New York
2021 Grammy Award winner, Ledisi has wowed fans with her unparalleled vocals ever since she burst onto the music scene, now it's your chance to hear her live with her brand-new album, Ledisi: The Wild Card Tour comes to NYCB Theatre at Westbury on Sunday, October 24th 2021. Grab your tickets now to a truly unforgettable show that will touch your heart, body, and soul! When on a solo tour, Ledisi brings along a large backup band, which creates a full, multi-layered sound that's a treat for the ears of every ticket holder in attendance.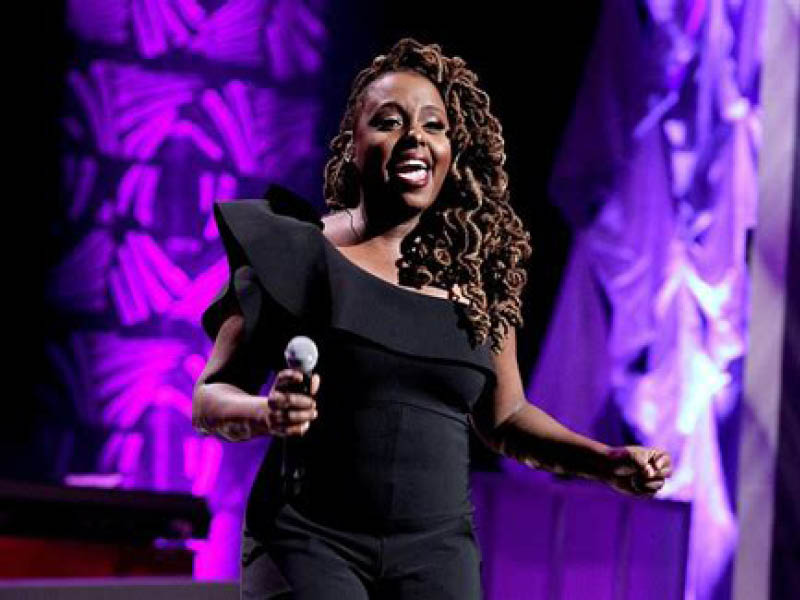 Twelve-time Grammy nominated powerhouse vocalist and 2021 Grammy Award winner, Ledisi, released her ninth studio album, The Wild Card, in June 2020. With the single "Anything For You" earning her first career Grammy Award for, Best Traditional R&B Performance. During her career she's garnered three Soul Train Music awards, an NAACP Theater Award and six NAACP Image Award nominations and two LA Alliance Ovation Award nominations. She has truly earned a place in the pantheon of the greatest singers of her generation, headlining two nationally sold-out tours, and performing alongside Dave Matthews, Kelly Clarkson, Vince Gill and Maxwell as well as the jazz greats Herbie Hancock and Patti Austin. Ledisi is extremely passionate about being an advocate for the Arts. Lobbying for young musicians and protecting the rights of creatives. She is a singer and songwriter, music producer, author, Her latest book, Don't Ever Lose Your Walk: How to Embrace Your Journey. A playwright, co-writing and co-producing her one woman show, The Legend of Little Girl Blue. An actress, lately playing The Ancestor in Witness Uganda by Griffith Matthews and Matt Gould, the role for which she received the LA Alliance Ovation Award nomination. A film producer and now CEO of her record label Listen Back Entertainment/BMGand.