NYCB Theatre at Westbury | Westbury, New York
Lauryn Hill comes to NYCB Theatre at Westbury on Friday 4th March 2016
The name Lauryn Hill has been synonymous to one of the brightest constellations in the galaxy of soul, hip-hop, and r&b music. Once again, be dazzled by Lauryn Hill as she sets the live concert circuit ablaze with her nationwide tour this 2016. She may be one of the most elusive artists around, so tour announcements such as this definitely draw a big wave of excitement among her most loyal followers, as well as from the new generation of fans who have just discovered her music.
Don't miss this incredible live performance from one of soul music's greatest songstresses. You definitely don't want to get left behind. Lock-in this date and score those precious tickets now!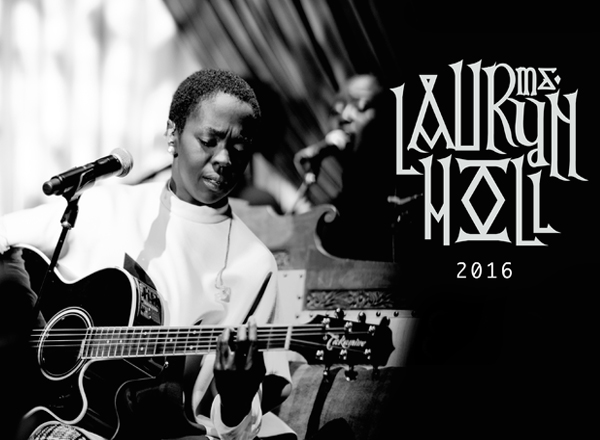 Over the years she has dazzled music lovers with her soulful voice, her vibrant music, and her enigmatic personality. Lauryn Hill has definitely gone a long way. A star was born the moment she hit the first note as a singing nun in the movie 'Sister Act 2'. Then she wowed everyone with her stunningly soulful jam as vocalist of The Fugees. Then everyone was in awe and worshipped the soulful goddess in her as she released her solo album 'The Miseducation of Lauryn Hill'.
Lauryn Hill may have just release one legit studio album, 'The Miseducation of Lauryn Hill', way back in 1998. Yet music lovers still feel the tremors and aftershocks of this earth-shattering body of work. It impacted not only on the charts; but continues to influence generations of fans and new followers. The album debuted at number one on Billboard's 200 and sold over 8 million copies. The album garnered massive critical acclaim, which included 5 Grammy Awards —where she snagged the much-coveted Album of the Year and Best New Artist awards. Her multifaceted talent as rapper, singer, producer, songwriter, actress, and concert performer keeps her in the limelight. She is still undeniably relevant and her live shows never fails to elicit thrills and excitement.