NYCB Theatre at Westbury | Westbury, New York
She's still got that thing going on! The voice of neo-soul herself, Ms. Lauryn Hill will be heard once again and reverberate across the concert hall of the NYCB Theatre at Westbury on Saturday 15th February 2020. This stunning hip-hop icon always bring a tsunami of excitement to her long-time fans and even to new converts who have just discovered her timeless music. Ms Lauryn Hill is that thing that everyone is raving about. Score those tickets now!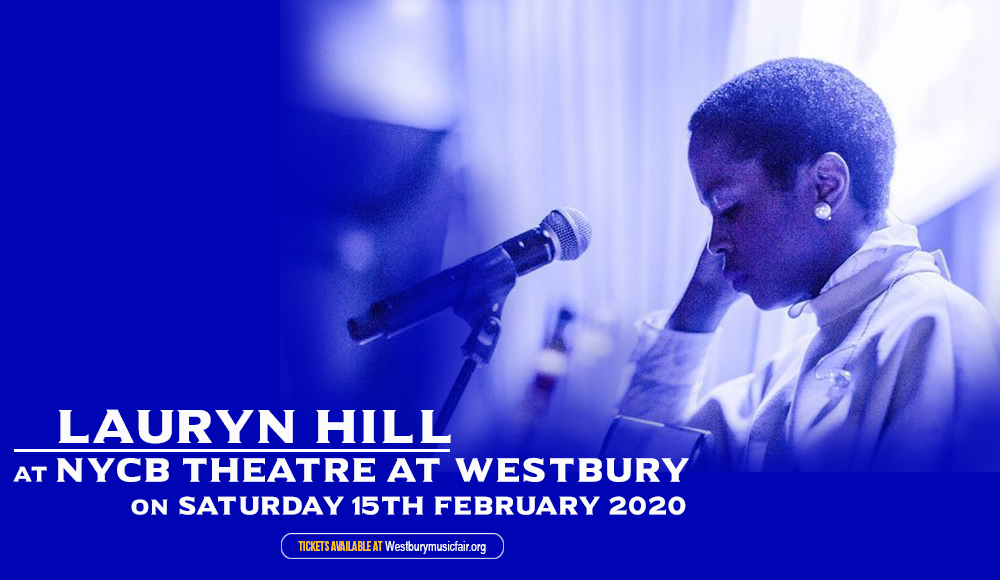 Ms. Lauryn Hill is a phenomenal artist, a prime mover in the neo-soul movement, the so-called 'mother of hip-hop invention'.
Ms. Hill was an academic standout, a star athlete, a musical performer, and had an acting career that showed tremendous potential, as she began snagging minor roles on television (As the World Turns) and in film (Sister Act II: Back in the Habit). Barely out of high school, Lauryn Hill was tapped to join an upstart hip-hop group that eventually called themselves The Fugees. In 1996, The Fugees rose to prominence with her African-American and Caribbean music influences, her rapping and singing, and her rendition of the hit "Killing Me Softly", from the the album "The Score", which scored Grammy wins and sold over six million units worldwide.
In 1998, Hill spread her wings as a solo artist, releasing her solo debut "The Miseducation of Lauryn Hill". This album catapulted Lauryn Hill's career further up to greater heights as she became a national media icon. This critically-acclaimed album spawned the colossal hit singles "Doo Wop (That Thing)" (also a number one), "Ex-Factor" (became her biggest solo hit in the UK), and "Everything Is Everything". The culmination of her career high was at the 1999 Grammys where Ms. Hill took home five trophies from her 11 nominations, including Album of the Year, Best New Artist, Best Female R&B Vocal Performance, Best R&B Song, and Best R&B Album; and created a record of being the first female artist to earn five Grammys in one night.
Ms Lauryn Hill may have gone into self-imposed hiatus from the scene for quite sometime, but her music never strayed far nor gone to oblivion. She has broken new ground by successfully integrating rap, soul, reggae, and R&B , and this sound has remained relevant as ever to this day and age.
Now do that thing you ought to do — score those tickets now!