NYCB Theatre at Westbury | Westbury, New York
Hilarious comedian and actor Kevin James will bring his hugely anticipated stand-up show. Kevin James, producer, co-writer, and star of the hit comedies Paul Blart: Mall Cop (2009) and Zookeeper (2011), here comes the Boom and many more. The comedy genius will come to NYCB Theatre at Westbury on Sunday 12th October, grab your tickets now!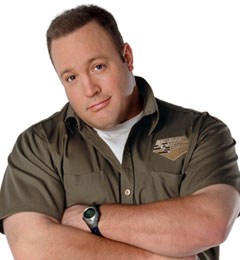 Kevin James has won the hearts of many laughing fanatics in his role as Doug Heffernan- a wisecracking parcel delivery man- on the CBS sitcom "The King of Queens" aired from September 21, 1998 to May 14, 2007. This guy has probably caused you some jaw contractions while watching his movies like the romantic comedy "Hitch" in 2005, "I Now Pronounce You Chuck and Larry" with Adam Sandler in 2007, "Grown Ups", "Zookeeper" and the 2009's number 1 film in North America with a weekend gross of $39 million and a total gross of $219 million from ticket and home video sales, the "Paul Blart: Mall Cop". In 2012, James also starred in the American sports comedy film "Here Comes the Boom". He is best known for being a surreal humorist using physical comedy in describing everyday life, he has this peculiar ability to find something very amusing in every situation.