NYCB Theatre at Westbury | Westbury, New York
Jazz lovers will unite this December 15 at NYCB Theatre at Westbury to witness the warm-hearted performance of the greatest saxophonist alive: the one and only Kenny G! Yes, the Grammy award-winning artist will charm audience members in the famous New York City venue with his greatest hits, such as "Silhouette," "Songbird," "G Bop," and "Sentimental," among many others. If you are looking for a craftily constructed concert event filled with smooth and relaxing jazzy sax tunes, this is the show you need to be at. Grab your tickets for the show by clicking the "Get Tickets" link on this site. Get yours now and prepare to be blown away by the undeniable talent and perfection of the ultimately skilled Kenny G!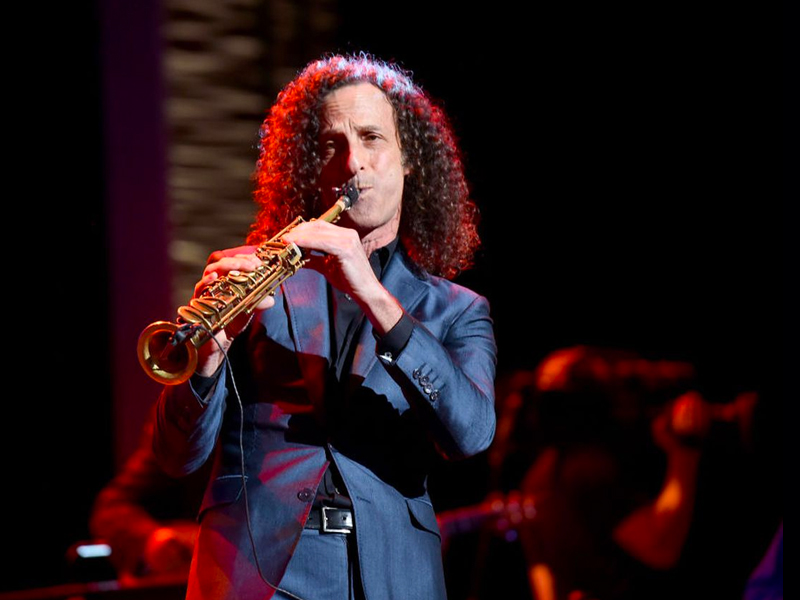 Kenneth Bruce Gorelick, famously known as Kenny G., is one of the best-selling musicians in history. He is considered the greatest saxophonist alive. He has been enticing the world with his lyrical and delicate smooth jazz playing for more than 30 years.
Kenny first fell in love with the saxophone when he heard one being played on "The Ed Sullivan Show." He started to play when he was 10, using a Buffet Crampon alto saxophone. His skill was honed in high school, and he played first chair. He was also trained to play the clarinet. He continued to play the instruments even in college while majoring in accountancy. In 1982, Clive Davis, the label president of Arista Records, heard Kenny playing his version of "Dancing Queen" by ABBA. He was signed after. This was also when he started using his stage name Kenny G.
His first three albums, which are "Kenny G" (1982), "G Force" (1983), and "Gravity" (1985), were hugely popular in the US, gaining gold and platinum certificates. However, his commercial success truly skyrocketed after the release of the fourth album entitled "Duotones," released in 1986. This made his influence reach many countries. The master saxophonist released 14 equally popular albums after that. One unexpected event in his career is his recording gaining popularity in China. His song "Going Home" was used by establishments, TV stations, and train stations to indicate the business' closing for the day or the end of the broadcast.
If you want to hear the greatest saxophonist of our time live, Kenny G will commence his world tour in September. Those who live close to Jericho, New York, witness his performance at the NYCB Theatre at Westbury on Thursday, December 15. Click the "Get Tickets" button to reserve your ticket.