Westbury Music Fair | Westbury, New York
Try not to miss a beat… The hot young sweethearts, The Jonas Brothers are coming to New York!  Get to the NYCB Theatre at Westbury to catch them on stage!  The show kicks off at 8:00pm on Sunday the 20th of October 2013… can you really bear to miss these boys?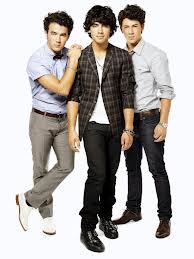 The Jonas Brothers, were hailed as "Disney's emo heart-throb" by the Rollingstone. How could you not love this hot American pop-rock trio?  Kevin, Nick and Joe hit fame with their first album in 2007.  The self-titled album topped the charts and was followed the number 4 hit single 'S.O.S' on Billboard's Hot Digital chart.  The boys had their next big hit with their third single ' When You Look Me in the Eyes' which reached number 25 in Billboard's Hot 100. They had their first platinum album in 2008 with 'A Little Bit Longer', with which they had their début at the number one spot.  The three gorgeous young men released their forth album with just as much success, hitting number 1 on the Billboard Hot 100 and topping charts.
These tickets will go quickly.  Have you saved yourself from disappointment yet?… Tickets are on sale right now!