NYCB Theatre at Westbury | Westbury, NY
John Pinette comes to NYCB Theatre at Westbury on Sunday 12th January 2014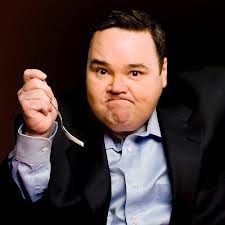 Everyone could do with some cheering up after eating their way through the earth over Thanksgiving, Christmas and New Year celebrations. Well, grab yourself some tickets to see John Pinette's 'Still Hungry' tour on Sunday 12th January 2014 and start your year of with a big fat smile! John Pinette will be taking the stage at the NYCB theatre at Westbury from 7pm.
Born just outside of Boston, Massechusettes, John Pinette started out as an accountant. Far from the dull image of accounting, John showed talent enough for his colleagues to persuade him that he was in the wrong profession. With the encouragement of his friends, John followed his dream and tried for a career in comedy in the 80's. The first big break came in 1991 when Frank Sinatra invited John to tour with him!Since then, John has had a mighty comedy career including receiving an award for Stand up Comedian of the Year at the American Comedy Awards 1999. He has released 2 CDs and 3 DVDs including the hit 'John Pinette; Still Hungry' in July 2011. John is well known for his impressions including the chipmunks, Marlon Brando from 'The Godfather', Gollum from 'Lord of the Rings' and Elvis Presley to name a just few. Over the years, John Pinette has also dabbled in TV and acting starring in films such as 'ALF' (1990) and Junior (1994). One of his recent ventures was to host the American TV show 'All you can eat' which was aired in 2013.
Take note… bring some tape and tie yourself to the chair because you'll be rolling on the floor with laughter. Tickets are on sale now!