NYCB Theatre at Westbury | Westbury, New York
EVENT RESCHEDULED TO SUNDAY 5TH NOVEMBER 2023. Originally Thursday 14th September 2023. All original tickets are still valid!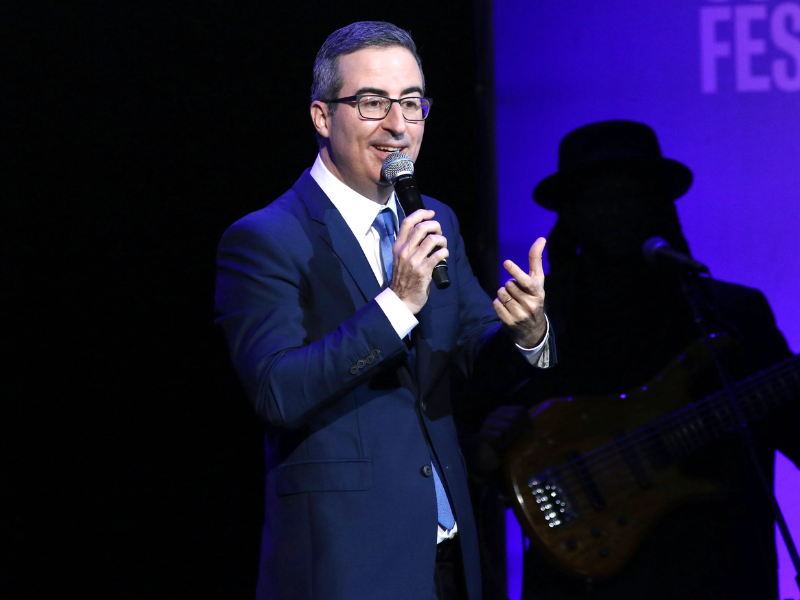 John Oliver, former Smurf and Emmy Award-winning talk show host, is coming LIVE at the NYCB Theatre on September 14 for 90 minutes of hilariously on-point commentary, political puns, and musings about life in general. Over two decades since his stand-up debut, the producer/host of HBO's Last Week Tonight sets off on a nationwide tour until the end of September. Listen to the British satirist go on his famous deep dives into serious news topics, pop culture events, and the latest in politics. No matter how much you anticipate the twist, it'll still catch you off-guard and bellowing in fits of laughter! Hosted at the NYCB Theatre, audiences will enjoy the best theatrical amenities! Book your seats now, and find out which legislation he's going to influence this time! Catch John Oliver LIVE on Thursday, September 14, 2023, at the NYCB Theatre, Westbury, New York City.
John Oliver is a man with a plan, and the plan is to take over the NYCB Theatre on September 14 for one hell of a hilarious night. Grab some friends and watch this comic genius showcase the satirical style the world has come to love!
"Stand-up, for me, is really more of an addiction, so you have to feed the beast whenever you can." - John Oliver.
With more than 20 years in the business, the British political satirist is off to feed the beast again in this widely anticipated tour across the US, with dates going as far as September.
This stop at Westbury, Long Island, is at the NYCB Theatre. Equipped with a state-of-the-art revolving stage, the venue also features finely balanced acoustics, so you won't miss a single syllable spoken, no matter how far back your seats are!
To most of the public, John Oliver is that funny guy from HBO's popular late-night talk show, Last Week Tonight. He was also a talking bird and, at some point, a Smurf. But in this 90-minute event, he's a comedian ready to go off on his patented deep dives into current state affairs, where he inexplicably winds up with a side-splitting conclusion. Who knows? He might even throw in a pun or two.
"If you are vaguely interested in seeing John Oliver perform live, GO SEE HIM. We have seen other stand-up legends like Jerry Seinfeld, but John Oliver was better. He doesn't just stick to a few classic bits–his show is flexible and unique and embraces the spontaneity of the live audience… It was a truly enjoyable evening–we were in tears from laughing!"
Boasting 17 Emmy Awards, 7 Writers Guild of America Awards, 2 Peabody Awards, a Grammy Award, a Dorian Award, and a shoutout from Time magazine's 2015 issue of the world's 100 most influential people, one could wonder how many shelves John Oliver has to house such a massive collection of accomplishments.
There's a big ol' scoop of satire, and just a little sprinkling of self-deprecation, in this stand-up special, so help yourself to a serving! Get your tickets for John Oliver LIVE at the NYCB Theatre, Westbury, on Thursday, September 14, 2023. Hurry before they sell out!