NYCB Theatre at Westbury | Westbury, New York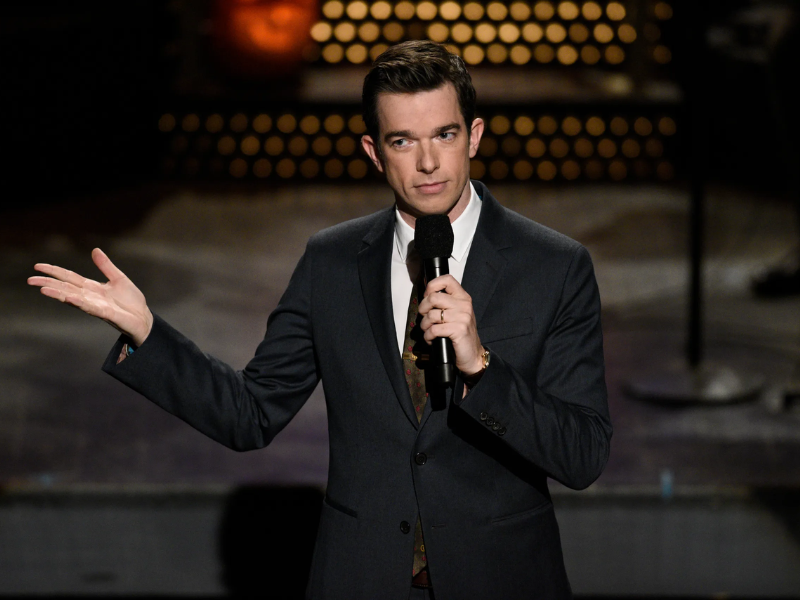 John Mulaney returns - but this time, it's not on your TV screen! The ex-SNL maestro is all set to take on the stage live at NYCB Theatre with his quick quips on October 14th, Saturday. The star has announced another extension of his tour, revising it as 'The John & (Jon or Pete) Tour,' featuring the same two special guests! On this date, fellow host Jon Stewart will be joining in on the fun, adding his own flair to fill the room with pranks he picked up from his time with Comedy Central. The two-time Primetime Emmy Award winner has definitely cemented himself as a standout talent in our time today. Yet this isn't the only field he's known for - John has also been recognized for several major roles in top-rated movies like "Into The Spider-Verse," "Big Mouth," and "The Bear." Talk about an entertainment powerhouse! Buy those tickets now!
We're in for a great time ahead because John Mulaney is on tour again, and he's performing live stand-up at the NYCB Theatre at Westbury on October 14th later this year as part of his "John & (Jon or Pete) Tour."
Once again, he will be accompanied by Jon Stewart, a well-known American comedian, political pundit, actor, filmmaker, and former host of Comedy Central's satirical news program The Daily Show. Today, he continues to host his Emmy-nominated series, "The Problem With Jon Stewart." Pete Davidson, a former host of Saturday Night Live, is also scheduled to perform with the comedian on selected dates.
John Edmund Mulaney is an American comedian and actor who debuted in comedy specials on Netflix and Comedy Central, allowing him to reach a larger audience to share his brand of humor. Over the years, he has won the Peabody Award for his work on Saturday Night Live, two Primetime Emmy Awards, two Writers Guild Awards, and a Shorty Award for Best Comedian.
Following the release of his Netflix special "Baby J," this Chicago native breaks down his demeanor and demonstrates his ability to offer funny material on recovery, addiction, and what it means to be likable in general. This comes after he checked into rehab to treat his addiction to cocaine and various prescription drugs just three years ago.
A review by The Guardian shares that the actor does often dedicate his entire shows to stories of dysfunctional behavior, but unlike other comics, he knows how to make them fun. At least in retrospect, the 40-year-old's telling allows these issues to sound like a bit of a hoot. "There's no sackcloth and ashes: heart on sleeve isn't Mulaney's mode... It's all delivered with the Chicagoan's trademark slickness and crisp articulacy, from a vantage point of now, he tells us, being happier and better-adjusted than ever."
The NYCB Theatre has proven to be one of the gems of auditoriums located in Westbury. If you're ready to see the hilarious team in the greatest way possible, start driving down to the stage in New York! Reserve your seats now by hitting the "Get Tickets" link highlighted above!