Westbury Music Fair | Westbury, New York
The old adage says – "Laughter is the best medicine"; but for Jerry Lewis, laughter must be his anti-aging cream.  At the age of 87, Jerry Lewis is still taking centerstage, performing and bringing concert houses down and audiences of all ages up on their feet.  Catchy this bucket-list-worthy live comedy performance of Jerry Lewis at the Westbury Music Fair, New York, on April 6, 2013.  Show starts 7:00 pm.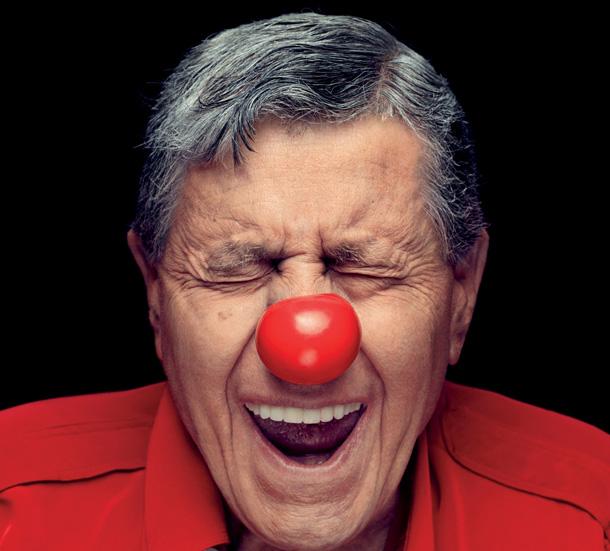 Jerry Lewis has been in the business of making people smile and roll over the floor with laughter for over 60 years now.  It seems that when God sent a downpour of humor and comedy, Jerry Lewis did not bring an umbrella.  His distinct brand of slapstick comedy rose to the fore during his 10-year tandem with fellow comedian Dean Martin.  Martin and Lewis' careers sky-rocketed to fame resulting from their nightclub acts, radio programs, live television appearances, movies, and hosting stints.  The duo parted ways in 1961.
Jerry Lewis forged on with his solo career as comedian, actor, film producer, writer, film director, singer.  He is best known for role in the comedy class 'The Nutty Professor'.  His music recording career also flourished with several albums, which include "Rock-A-Bye Your Baby with a Dixie Melody",  has sold almost four million copies to date.  He is the recepient of several lifetime achievement awards from The American Comedy Awards, Los Angeles Film Critics Association, and Venice Film Festival, along with having two stars on the Hollywood Walk of Fame. In 2005, he received the highest Emmy Award presented — the Governors Award of the Academy of Television Arts & Sciences Board of Governors. Jerry Lewis not only brought smiles with his comedy acts.  He also spreads cheer and happiness through his charity fund-raising telethons as national chairman for the Muscular Dystrophy Association (MDA).  His tireless and boundless energy is best summarized by his life motto:  "I shall pass through this world but once. Any good, therefore, that I can do or any kindness that I can show to any human being, let me do it now. Let me not defer nor neglect it, for I shall not pass this way again!"
A good and hearty laughter exercises not only your facial muscles, it is a good workout for your heart.  So move it!  Get your tickets now and have an unforgettable laughter session with Jerry Lewis.