NYCB Theatre at Westbury | Westbury, New York
Two well-regarded artists with over five decades in the industry, Janis Ian & Livingston Taylor will be performing at NYCB Theatre at Westbury on Thursday 15th August 2019, in a co-headlining show that's the perfect evening of entertainment for fans of heartfelt, intimate folk music! Both artists found fame in the 1960s and '70s, and have continued to write confessional, lovingly-rendered songs throughout the years, steadily drawing more and more fans through their candid, thoughtful, well-crafted lyrics and delicate melodies! This will be a very special show indeed!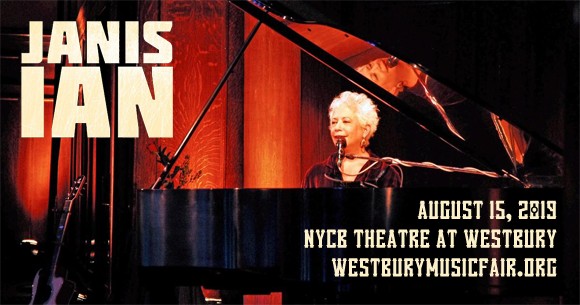 Best known for her 1975 number-one hit "At Seventeen", Janis Ian is an American singer-songwriter who first found success in the 1960s and 1970s. Ian's career began as a teenager in the mid-1960s, where she made her name on the burgeoning folk scene. To date, she has received a total of ten Grammy Award nominations in eight different categories, winning two; one for "At Seventeen", and another in 2013 for Best Spoken Word Album, for her autobiography, Society's Child. Ian has released 22 studio albums to date, her most recent being 2014's Strictly Solo.