NYCB Theatre at Westbury | Westbury, New York
Jack Hanna comes to NYCB Theatre at Westbury on Sunday 2nd March 2014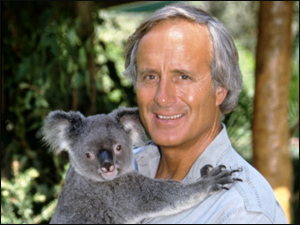 Get wild this March at the NYCB Theatre at Westbury with Jack Hanna; Into The Wild Live!
Starting work with a veterinarian at just eleven years old, Jack Hanna knew he was destined to work with animals. In 1973, Jack landed his dream job as a zookeeper and has never looked back! Columbia Zoo was dwindling in guests and struggling to survive when he arrived. With his passion and love for the animals, Jack made it his mission to reinvent the zoo and educate people on how important the residents at the zoo are. After the birth of twin gorilla's, Jack entered the spotlight for the first, and not the last time! With his fun and enthusiasm, Jack Hanna captivated the world with his animals! After being seen over several networks, talk shows and the news, Jack became the host of his own show… and thus, in 2003, 'Jack Hanna's Animal Adventures' was born! Since then, Jack has been busy travelling the word for his TV show and in recent years, live shows! His eclectic stage appearances promise a world of knowledge (he is often described a walking encyclopedia!) and live animals that are sure to fascinate!
Get your tickets now to see some truly amazing animals live!