NYCB Theatre at Westbury | Westbury, New York
The hit TV show Impractical Jokers are Hoaxing their way into the NYCB Theatre at Westbury on Saturday 8th March 2014. They say laughter is infectious, so you can expect this outing to be no different! Be prepared to spend the entire night on your knees (laughing)and enjoying comical improv and never before seen footage from the television show. Get your tickets now!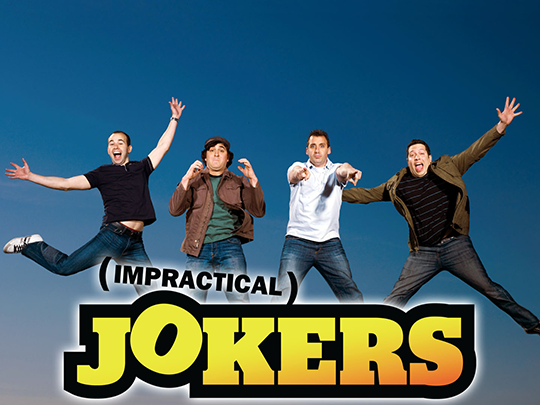 Impractical Jokers is a hit TV show which first appeared on TruTV. It contains the comedy group The Tenderloins, as they spend days playing practical(Impractical) jokes on unsuspecting members of the public.
The show is mostly filmed with hidden cameras, as one member of the group is chosen to play the prank, whilst the other three stand behind the scenes providing an improvised script depending on how the strangers react, adding to the hilarity. The show has been compared to Jackass and candid camera, however praised for adding a unique touch to the genre.
The show has been running for three years and the tour will highlight favorite TV moments and new scenes never before seen. Tickets are available online today!