NYCB Theatre at Westbury | Westbury, NY
Hot Tuna & Leon Russell are teaming up for a fantastic night at the NYCB Theatre at Westbury. Friday 20th June 2014 is creeping up fast, so make sure you get your tickets now! Hot Tune have experience a long and incredible journey throughout their career but two things are for sure: they still love to play music and they still have much further to go! Together with the extremely talented Leon Russell, this is not a night to be missed.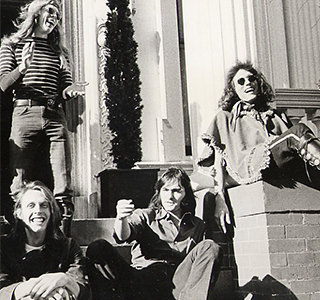 Hot Tuna band members Jorma Kaukonen and Jack Casady founded the band and remain core members today. The talented duo have been at the forefront of American music for more than 50 years and continue to dazzle audiences across the globe. The pair grew up together in Washington D.C. and have been playing since their early teens. Hot Tuna began during Jefferson Airplane's touring schedule in the 1960s. The band became an independent group following well-received shows without the support of another band and were quickly signed to release their own albums. Hot Tuna are well known for playing acoustic versions of traditional blues songs. They have experience a long and ever-changing journey but the band remains an influential music group even today having released their studio album 'Steady as She Goes' in 2011, their first in over 20 years
Leon Russell is an American musician and songwriter who maintained a fantastic solo career whilst also recording as a session musician and sideman. Russell began playing the piano at 4 years old and began performing in nightclubs during his high school years. He became a session musician after moving to LA and later co-wrote various songs. 1970 saw Russell become a solo recording artist and was inducted into the Rock & Roll Hall of Fame in 2011. His career has recently been sparked by a new project with Elton John.