Westbury Music Fair | Westbury, New York
The falling leaves of autumn often remind us of happy days gone by…well, not quite… They happy days and music of yesteryears will come harking back to bring happy youthful memories.  Tommy James will bring his Hot Autumn Nights tour to New York and turn the Westbury Music Fair (NYCB Theatre at Westbury), into one hot and nostalgic jam session.  on October 19, 2013, 7:00pm.  Don't miss it!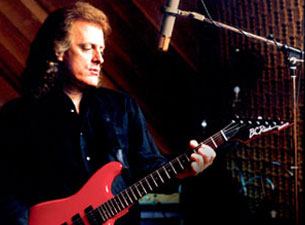 Pop-rock musician, singer, songwriter, and record producer Tommy James began his career in the 60s as frontman of the band Tommy James and The Shondells.  He almost gave up his career when his first independent label produced record "Hanky Panky" was deemed forgettable due to the label's  lack of resources for nationwide promotion.  In 1965, a local DJ in Pittsburg found a copy and started playing it in dance clubs.  Soon afterwards, the song's airplay spread like wildfire.  From the on, Tommy James and The Shondells were churning out hit- after-hit-after-hit,  which include these now-considered classic pop-rock ditties:  "I Think We're Alone Now", "Mirage", "Crimson and Clover, "Mony Mony" and many more.  With 23 gold singles, nine gold and platinum albums, sales of over 100 million records, and countless sold-out tours,  Tommy James' music continues to mark and influence generations of music lovers.
Don't miss this exciting jam session with Tommy James.  Get your tickets now!