NYCB Theatre at Westbury | Westbury, New York
It may not be the Summer of Love, but a night out with Herman's Hermits & Peter Noone could surely get you as close to that steamy hot summer as possible, so come on, spread the summer of 2023 love about, get some tickets and get ready to boogie! Herman's Hermits & Peter Noone comes to NYCB Theatre at Westbury Saturday, September 23rd, 2023. With a huge back catalog of numerous transatlantic hits dating back to the height of their popularity in 1965, in the UK and in America, where they ranked as one of the most successful acts in the Beatles-led British Invasion, this is gonna be the ultimate summer to look forward too!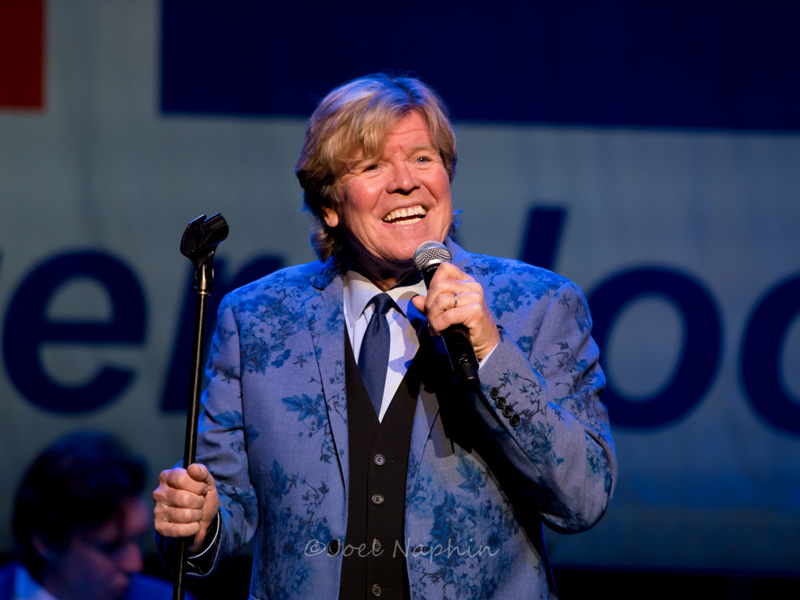 Peter Blair Denis Bernard Noone is a multi-talented entertainer who has been entertaining audiences for almost his entire life. Peter Noone received the Outstanding Young Musician Award while studying voice and drama at the Manchester School of Music. He became the lead singer, spokesman, and frontman of Herman's Hermits at the age of 15. Herman and the Hermits was the original name. To better reflect the band as a whole, the name was changed to Herman's Hermits. They were a big part of the teenage revolution in Modern Britain and Beatlemania.
Noone appeared on hundreds of television shows as Herman. Peter Noone and the Hermits were known for their upbeat beats and tongue-in-cheek vocals. Herman's Hermits emerged from a rival city, Manchester, during the British beat boom of the 1960s, firmly rooted in the Merseybeat sound of Liverpool, to showcase a cheery, clean-cut, more family-oriented alternative. And it was effective. They reached number one in the United Kingdom with their upbeat cover of "I'm Into Something Good." Despite a string of other hits, including "There's A Kind Of Hush," which was later covered by The Carpenters, they cemented their comedic credentials with the witty "Mrs Brown You've Got A Lovely Daughter."
Only The Beatles' chart-topping success in 1965 rivaled Herman's Hermits'. They remained popular in the United States long after they had faded in the United Kingdom. In addition to chart success, Herman's Hermits have appeared in three films and on numerous TV shows around the world, including "The Royal Variety Performance" and "The Ed Sullivan Show"… 5 times! All of this has contributed to Herman's Hermits' longevity and continued success. With 23 hit singles, over 80 million copies sold, millions of streams and downloads, and massively successful tours in the UK, America, Australia, Europe, and the rest of the world, they remain one of the most successful popular music acts the UK has ever produced. Herman's Hermits is still a hugely popular touring band, thrilling audiences all over the world with their unique sound and warm humor. Noone currently performs over 200 concerts per year with his band, Herman's Hermits. He consistently sells out venues, and his fans span the generations. Today's adolescent girls scream as loudly as their mothers did in 1965.