NYCB Theatre at Westbury | Westbury, New York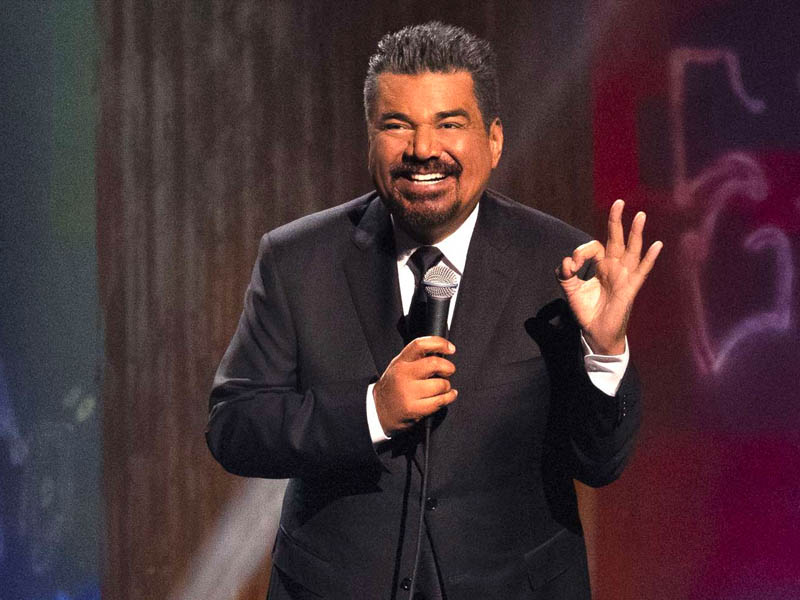 Westbury, New York, becomes the hypocenter for uncontrollable laughs as one of the world's most well-known laugh riots comes to town this fall! George Lopez will be bringing the ALLLRIIIGHHTTT! Tour across the nation and lucky for fans in New York, the celebrated comedian and TV personality is set to conquer the iconic NYCB Theatre at Westbury! Expect non-stop laughs, phenomenal jokes, and side-splitting punchlines as Lopez delivers his latest stand-up set on Saturday 7th, October 2023! Comedy fans in Westbury can look forward to an excellent night out with lifted spirits and great fun if you catch the world-renowned comedian in his greatest element! Extending from his summer trek, the fall outing is now plotted due to public demand! So expect a fully packed venue when Lopez makes his way to NYCB Theatre at Westbury this fall! If you don't want to miss out, then you better hurry and secure those tickets now!
What else can be said about one of the greatest Latin American comedians of all time that would convince you that his show is a must-watch? George Lopez is a name that needs no introductions, but just to be candid, his ALLLRIIIGHHTTT! Tour is currently making waves across North America, and if you consider yourself a comedy fan, you wouldn't want to miss this one. Lopez's natural ability to be funny transcends generations. He may be a time-honored veteran comedian. However, he can still make audiences of all ages fall off their chairs from laughter.
Named one of Time's Top 25 Hispanics in America, Lopez's fame is well-deserved. His great sense of humor and natural ability to make audiences laugh have put him at the top. Having emerged in the circuit during the '80s, Lopzez has paid his dues by circling the stand-up comedy scene in Los Angeles. On the faithful day, he was approached by A-list star Sandra Bullock, a producer, to star in a comedy. The rest was history. Lopez starred in his own self-titled sitcom, which aired from 2002 to 2007.
For some who think George Lopez is more famous than he is funny, you better think again. The comedian is one of the most influential roasters, with epic lines like "TV just became really, really white again." His outspokenness, wit, and eloquence have made him a significant part of the Hispanic representation in mass media. Moreover, he has made millions of people laugh through his sitcoms, films, TV programs, and whatnot.
This 2023, George Lopez returns to his first love - performing stand-up comedy, and he's set to make America laugh one city at a time. The ALLLRIIIGHHTTT Tour is one of the most highly-anticipated comedy outings during the summer, and due to public demand, more dates have been added, and it now extends all the way to fall.
Lucky for fans in Westbury, New York, Lopez is set to deliver a one-night laugh riot at the NYCB Theatre. The highly-popular venue has hosted many of the city's most exciting events. The venue also provides attendees a top-tier entertainment experience thanks to its complete facilities and excellent sound and light technology. If you want to have a great night out and lift your spirits with some great comedy, then you better catch George Lopez at the NYCB Theatre at Westbury on Saturday 7th, October 2023! Tickets are now available through the Get Tickets link!