Westbury Music Fair | Westbury, New York
Your not-so-typical country music superstar Gary Allan is taking his roadshow to New York for a one-night only performance here at the Westbury Music Fair, on the 4th of November 2012.  Show starts at 7:00 pm.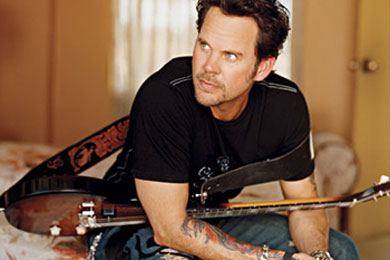 "Country music is…what happens during the week. Rock 'n roll is about what happens at the weekend."  That's how country singer-songwriter Gary Allan describes his music,  a cross-breed of country and rock music.  He is one of those artists who refuse to comprise what he feels right against what feels and sounds right on the radio.  His songs may not always be a radio staple, but it hits right through the consciousness of his ever-growing fanbase.
Gary Allan has released seven studio albums since 1996.  His Greatest Hits album has produced 24 singles on the Billboard Hot Country Songs charts, including three that reached Number One: "Man to Man" and "Tough Little Boys" in 2003, and "Nothing On but the Radio" in 2004.
Gary Allan fans are all raring to see him live!  Don't be left behind!  Get your tickets fast!