NYCB Theatre at Westbury | Westbury, New York
Frankie Ballard comes to NYCB Theatre at Westbury on Thursday 14th April 2016
Country music's newest heartthrob — Frankie Ballard is causing a commotion these days…After doing several opening shows and sharing the stage with Kenny Chesney, Ballard is now topping the bill in his own concert tour entitled "Light 'Em Up".
Frankie Ballard's smooth and impressive guitar licks and gritty vocal style are attracting hordes of swooning fans. And these fans are rabidly and rapidly on the run to get their hands on tickets to the show. Now is not the time to slack-off; get on the move to buy your tickets now.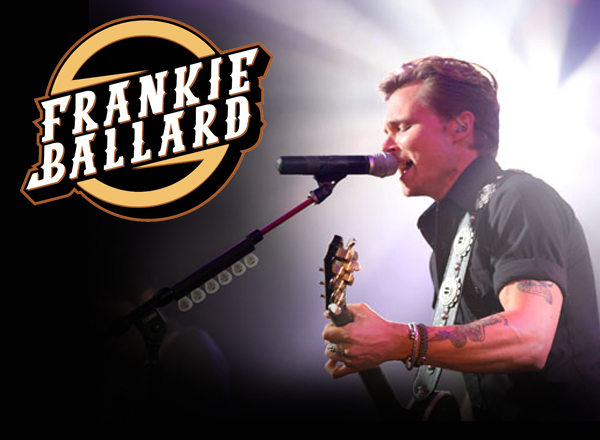 Baseball's loss, is country music's gain. Frankie Ballard was juggling commitments between baseball college varsity games and live gigs. He picked a career path that is plausibly leading him to a homerun when he scored a big win in 2008 in Kenny Chesney's 'Next Big Star' competition. This led him to show opener gigs for Chesney's Michigan concerts. This opened new doors for Ballard as he got a publishing contract with Sony ATV and a record deal with Reprise Records. He then relocated to Nashville, working with producer Michael Knox for his debut album. His self-titled debut album released in 2011, churned out the single "Tell Me You Get Lonely" which peaked at number 33 on the Hot Country Songs charts.
In 2013, his move to Warner Bros Records led to the release of his second album 'Sunshine and Whiskey'. The album spawned triple back-to-back number 1 singles "Helluva Life", Sunshine & Whiskey, and "Young & Crazy".
Frankie Ballard is definitely one of the fastest rising stars in the country music scene to date. Don't miss the opportunity to see this contemporary country-pop crooner bring his carefree and dynamic sound that is starting to form waves of excitement in the country music circuit.