NYCB Theatre at Westbury | Westbury, New York
If you enjoy the live TV show Family Feud, then you won't want to miss out on the Live show which is currently touring around the US. The Live show will feature crowd participation and a series of special rounds and games, never before seen on TV. Don't miss out on the action, get your tickes now for one of Americas most loved TV shows.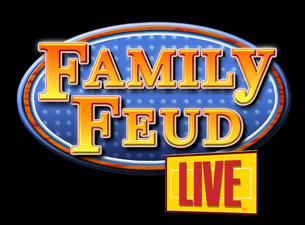 Family Feud premièred in 1976 and has remained one of television's most enduring game shows. In each episode, two families compete against one another to find the most popular answers to survey questions. Its signature line, "Survey says," is uttered by the host each time a contestant's guess is checked against the actual survey results.
The show has included a variety of hosts, and is now a regular on TV channels across the world.