Westbury Music Fair | Westbury, New York
A concert by an artist of legendary stature is always a privilege to watch.  Engelbert Humperdink is one of those artists who is not only revered and respected, but his songs hold a special place in everyone's heart.  At the age of 76, Engelbert Humperdink is still one of the most active and in-demand concert performers.  For sure, his loyal fans will be delighted to catch another one of his heartwarming performances in New York city for a one-night only concert at the Westbury Music Fair on the 12th of October 2012.  Show starts at 8:00 pm.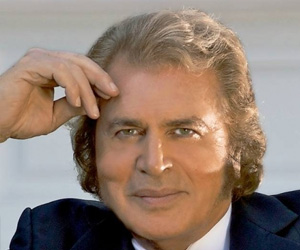 Engelbert Humperdink.  It may be an unlikely name for a suave and romantic pop balladeer, but that name has sold over 150 million records, can fill-up gigantic concert venues, and has a legion of die-hard, loyal followers.  Engelbert Humperdink tried his luck in the pop music scene in 1958, using his real name, Arnold George Dorsey, with his debut single "I'll Never Fall In Love Again".  It didn't quite work out the way he expected it to.  He then met artist manager Gordon Mills, who suggested he change his name to a more quirky sounding "Engelbert Humperdink", borrowed from the German 19th-century composer of operas such as Hansel and Gretel.  It brought him a twist of fate.  It may be the name change or the fantastic repertoire he recorded, or both.  But now we all know him as the living legend who brought us the hits "Release Me" and "The Last Waltz", as well as "After the Lovin'" and "A Man Without Love", "The Way It Used To Be", and a whole lot more..  His biggest hit single Release Me" , released in 1967, was the only song that prevented The Beatles from taking the number one spot on the Billboard Charts; it placed "Strawberry Fields" at number two.  It has been said that at the height of "Release Me" , it was selling 85,000 copies a day.

Die-hard and loyal fans of Engelbert Humperdink are expected to fill up this venue so quickly.  What are you waiting for?  Secure your seat, buy your tickets now!