NYCB Theatre at Westbury | Westbury, New York
Elvis may have left the building but the legacy of his music and the love of his fans linger on… Elvis Tribute Artist Spectacular is a loving tribute and a celebration of Elvis' kinship over the popular music landscape. In celebration of his 84th birthday, the stage of the NYCB Theatre at Westbury will explode with nothing but Elvis hits, performances, styles, looks, and a whole lot of loving memories –a celebration fit for a king! Tag this event, pin this venue location and save the date: Friday 16th August 2019. Truly a spectacular show you shouldn't miss. Book your tickets now!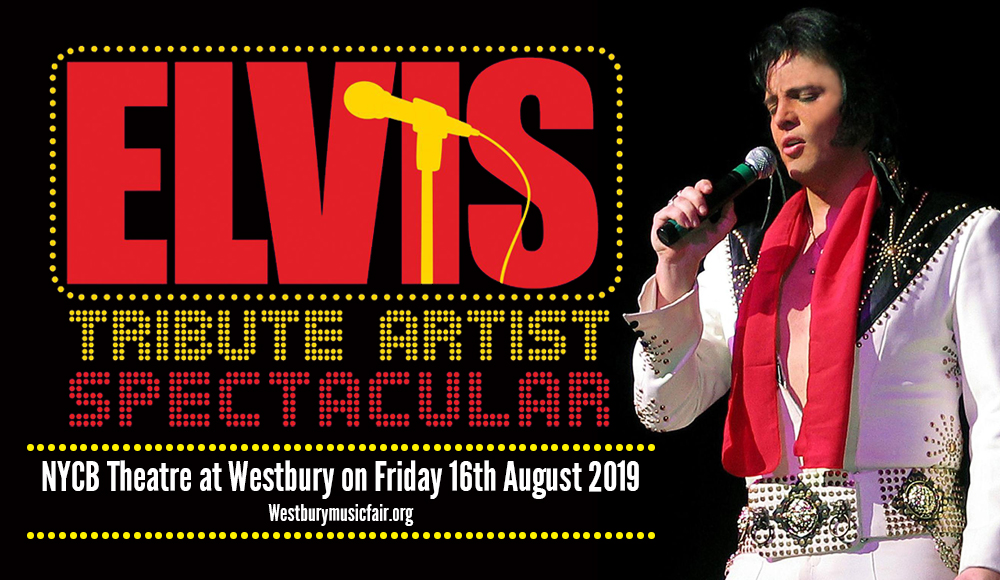 A little less conversation, and a whole lotta Elvis love, music, and celebration! To commemorate the 84th birthday of the greatest entertainer and the king of rock n' roll, one of the most successful Elvis touring shows has taken on the cudgels of showcasing a comprehensive and compelling era-by-era staging of the legacy of Elvis Presley. Elvis Tribute Artist Spectacular has lined-up the best Elvis entertainers in the world — Shawn Klush, Cody Ray Slaughter, Rick Saucedo, and Ryan Pelton. These Elvis performers will recreate and breath new life into the different phases of Elvis' career. Backed by a live orchestra, the show will be a nostalgic journey back in time where one will relive Elvis' early rock-a-billy period, the military years, the movie years, the '68 comeback special in black leather and the flamboyant styling of his Las Vegas concert years.
It's all just mesmerizing…magical…memorable. Simply and succinctly put — "It's Elvis!", says the iconic and master media personality, Dick Clark.
Don't miss the spectacle, buy your tickets now!