NYCB Theatre at Westbury | Westbury, New York
EVENT RESCHEDULED TO SATURDAY 12TH DECEMBER 2020 (Originally Friday 1st November 2019)
The king has never left the building. In fact, he's conquering the live stage again, as he once and several times before. The essence and the music of Elvis Presley never die in the hearts and minds of his gazillions of fans. Hence, those who possess a deep love for the King of Rock n' Roll, and possess the creative genius and the musical artistry to breathe life into Elvis' legacy of timeless classics and unforgettable persona, have pulled all the stops to make this happen…Elvis The Concert – Elvis Tribute is happening at the NYCB Theatre at Westbury on Friday 1st November 2019. This is a musical journey that would take you back to the amazing stages of Elvis's career, fashion styles, and of course, the music that hark back to the good ole glory days. Don't miss this spectacular show! Book your tickets now!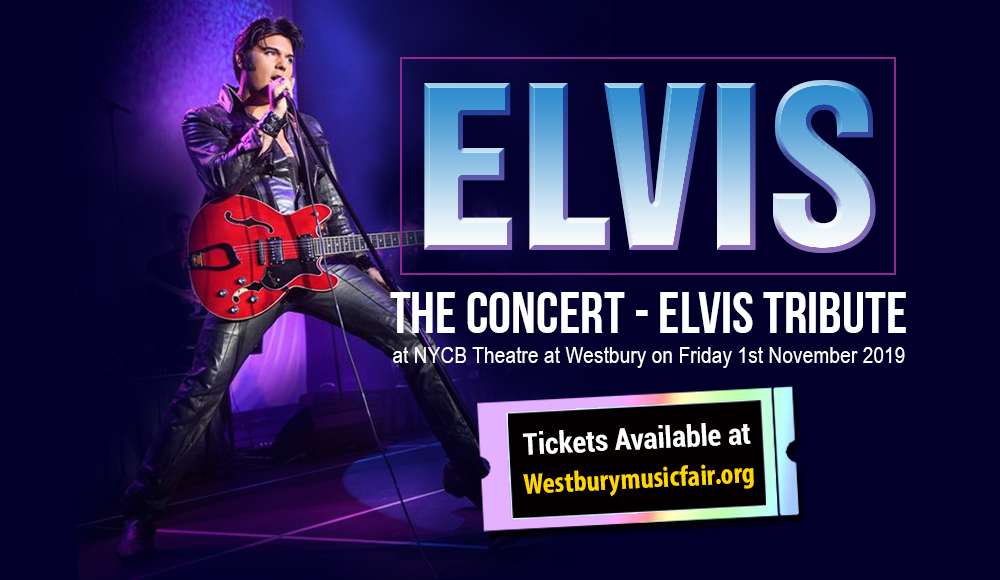 Long live the King! This has and always been the battle cry of Elvis Presley fans of from the different parts of the world and of many generations. With shows like Elvis The Concert – Elvis Tribute, Elvis-tribute-artists, so to speak, have mastered their craft in not only paying tribute to his music but also imbibing his persona, his moves, his style without missing a beat.
Often referred to as the "King of Rock and Roll" or simply "the King", Elvis Presley's influence in the generation of rock and roll music fans has gone beyond his lifetime, and is regarded as one of the most significant cultural icons of the 20th century. As his very first single "Heartbreak Hotel", was released in January 1956, his reign over music has begun. A series of successful network television appearances and chart-topping records, that resulted in sold-out live shows and also a highly successful movie career. Presley is the best-selling solo artist in the history of recorded music. He attained a high level of success in many genres, including pop, country, blues, and gospel. He bagged three competitive Grammys, received the Grammy Lifetime Achievement Award at age 36, and has been inducted into multiple music halls of fame.
If you want to experience the Elvis magic and the spectacle all over again, make sure you'd be able to access the building….make sure to book your tickets right here, right now!