NYCB Theatre at Westbury | Westbury, New York
The Legend is back! Irish singer Daniel O'Donnell is back on a North American tour to perform. He will be performing on Saturday, the 9th of December, 2023, at the NYCB Theatre in New York. An iconic country singer who has topped the charts for over three decades is finally back to see his international fans.
Being one of the biggest country icons in Ireland and the UK, Daniel O'Donnell has become a household name in his hometown. He is widely referred to as a "cultural icon" and is often parodied by the media. He has received numerous British Academy awards and has held the longest record for consistently topping the charts for over a decade.
The greatest hits, "My Father's Shoes," "My Donegal Shore," and many more, will finally be played LIVE in New York, and you do not want to miss out on these country hits.
Click on GET TICKETS now and save a seat for Daniel O'Donnell's live show!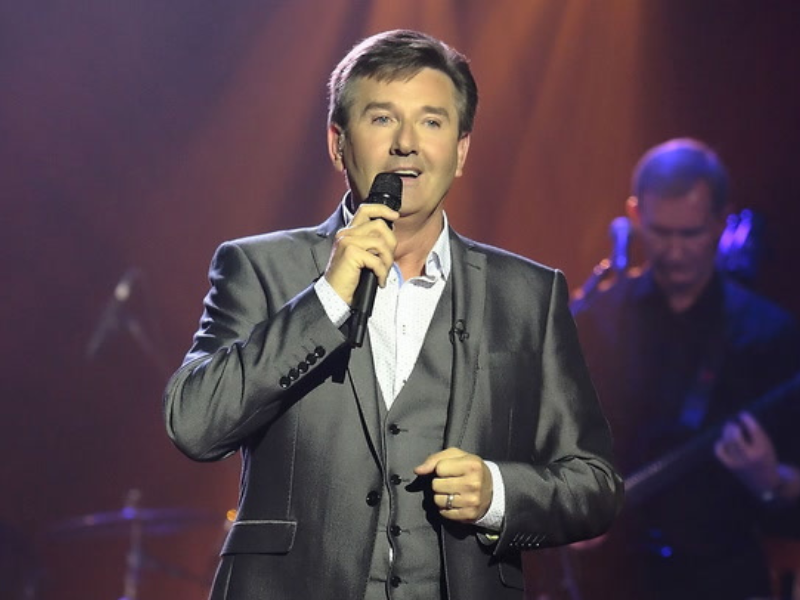 Daniel O'Donnell describes himself as someone who, growing up, had a high determination to succeed— and he certainly did. He spent his younger years with an ambition to become one of the most iconic country singers. He did not receive much support from the people around him, saying that "his music was from a bygone era" or that they were "no longer relevant in the world today." Today, he has moved on to prove those people wrong.
Daniel O'Donnell is somewhat of an icon, a legend, in his hometown as he garnered international success as a singer and songwriter. He has indeed proven to many people that with determination comes success. He first stepped foot on stage in 1982 with an electric guitar he didn't know how to play. A year later, in 1983, he took the leap of faith and decided to professionally record his songs, including his hit single 'MY DONEGAL SHORE' and other tracks 'Stand Beside Me,' 'London Leaves,' and 'Married By The Bible.'
His career started to grow as he went on tours around England and garnered the attention of more people, and the rest is history. Daniel O'Donnell is an icon in both Ireland and the UK and has since become a household name. He has also gained international success with fans in the US and Australia.
In 2012, Daniel O'Donnell became the first artist to have a different album on the British charts for 25 consecutive years. What an accomplishment for this talented singer because, as of 2021, his albums still remained on the charts for 33 years.
Daniel O'Donnell is well-known for having a close relationship with his fanbase and for his charismatic and engaging live performances. So if you are one of Daniel's lucky fans, here is your chance to catch him live at the NYCB Theatre in New York! Enjoy a spectacular show with hits like 'I JUST WANT TO DANCE WITH YOU,' 'LET YOUR LOVE FLOW,' 'ALL I HAVE TO DO IS DREAM,' and many more.
Get your tickets now and save yourself a seat in Daniel O'Donnell's much-awaited live performance!