NYCB Theatre at Westbury | Westbury, New York
Iconic new wave band Culture Club comes to NYCB Theatre at Westbury on Tuesday 30th August 2016, for a night of nostalgic classics and feel-good music that will have you dancing like it's the 1980s!!! Boy George and friends embark on their biggest tour in years and no doubt the British sensations will wow you as much as they did all those years ago, so don't miss this opportunity to see them live!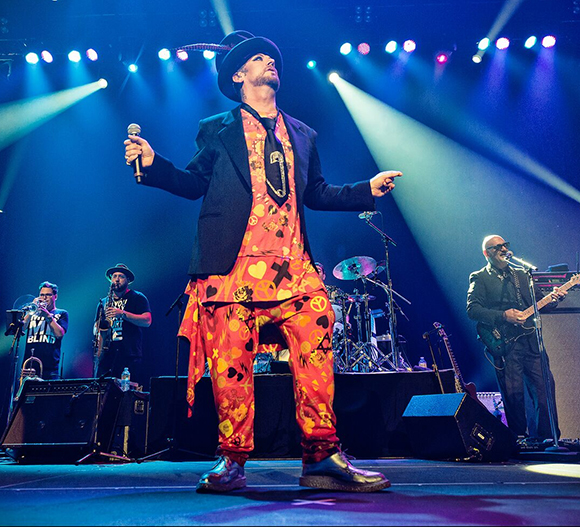 Formed in England in 1981, Culture Club is known as one of the most archetypal and influential groups of the 1980s. The band's name came from their line-up of an androgynous Irishman as the lead singer, a black Briton on bass, an Anglo-Saxon on guitar and keyboards, and a Jewish drummer, as well as their diversity of musical influences. Playing a mixture of new wave, reggae, soul and synth pop, their third single "Do You Really Want to Hurt Me" went to No. 1 in the UK in late 1982 and became an international smash, peaking at No. 1 in over a dozen countries (No. 2 in the US). Their second album, Colour by Numbers, sold more than 10 million copies worldwide and has been certified triple platinum in the UK and quadruple platinum in the US. After various disbandments, reunions, and line-up changes throughout the years, the original band members reunited in mid-November 2014 for their first tour together in 12 years, but two days before they embarked on their stint, announced the band had to cancel the tour due to Boy George suffering from a serious throat condition. The tour was subsequently rearranged for 2015, and the band show no signs of stopping!