---
Classic Albums Live Tribute Show: Jimi Hendrix – Are You Experienced - Tickets available.
NYCB Theatre at Westbury | Westbury, NY
---
Faithfully performing the music that inspired generations, Classic Albums Live recreate the songs of musical legends, and this time they're heading to NYCB Theatre at Westbury on Friday 21st July 2017 to perform Jimi Hendrix's groundbreaking album, Are You Experienced?!
"Clifton steps onto the stage as himself — we don't dress up in costumes, or any of that foolishness," CAL director Craig Martin says, referring to Canadian guitarist Clifton David Broadbridge who takes on the Hendrix role. "We just play the music faithfully. There's a real gravitas to his performance that happens. His love and his passion for the work comes soaring out of his fingertips. And I think we respectfully honor Hendrix's legacy. And all the other artists we cover in Classic Albums Live."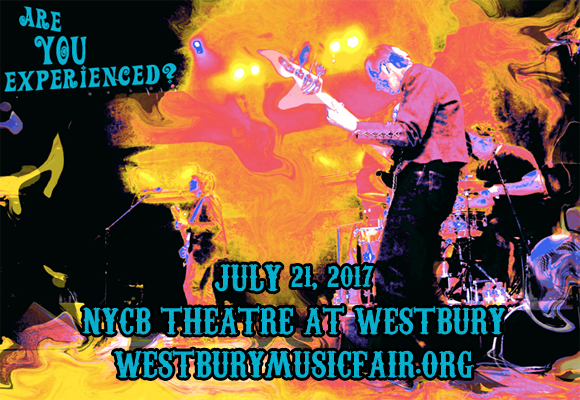 "Classic Albums Live musicians recreate the greatest hits from the 60's and 70's on stage. There's no imitation or impersonation – just a pure, live reproduction of some of the most recognizable music of our times." – Style Magazine