NYCB Theatre at Westbury | Westbury, New York
With the fast-approaching holiday season, catching the circus is definitely on the checklist of family activities. No need to search far and wide because the circus is coming to town! Cirque Musica Holiday Spectacular is a stunning spectacle bound to hit the NYCB Theatre at Westbury on Thursday 9th December 2021. The magical combination of timeless holiday tunes and gravity-defying stage aerial routines. Tickets are now available. Book your tickets now!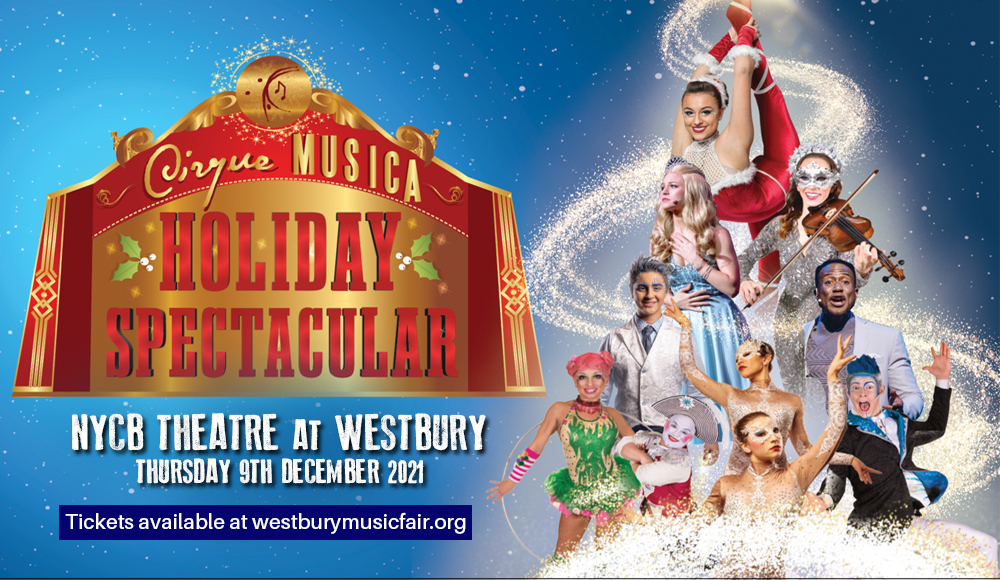 Cirque Musica is a premiere production company that creates a stage where 'cirque meets music'. With over 20 years in mounting events and shows that focus on bringing together symphony music and unique circus acts resulting in breathtaking and memorable family entertainment.
Cirque Musica Holiday Spectacular is one of the many 'cirque' variations specially made to capture and spirit of the holiday season. It is a concert and visual experience. The Cirque Musica Holiday Orchestra fills the venue with captivating and classic holiday music, as the acrobats, aerialists, hilarious hijinks perform their acts, blending spellbinding grace and daredevil athleticism.
Audiences are treated to a multi-sensory spectacle that keeps them at the edge of their seats, and the dazzling sets, and heartwarming stories, and humor captivates their hearts.
Don't wait 'til the holiday rush. Save the date, secure your seats, book your tickets now!