Westbury Music Fair | Westbury, New York
As the song goes, "…a dream is a wish your heart makes…" Give your kids' their hearts' desires by treating them to a delightful and enchanting holiday show.  One of the best-loved princess tales will come to life onstage at the Westbury Music Fair in New York. Cinderella's Christmas show is happening on the 2nd of December 2012.  As the clock strikes 12:00 pm, gates will swing wide open for kids and kids at heart.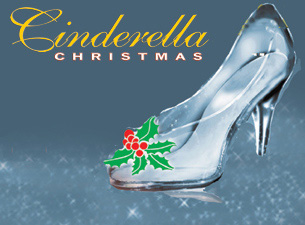 Once upon a time, you've heard the story of a poor but kind-hearted girl who lived with her stepmother and stepsisters…well, you know the story and must've heard it a thousand times.  Yet, princess tales never die, for they live happily ever after in the heart of every child. Now with a modern holiday twist to this classic tale, Cinderella's Christmas will come to life onstage as a music-filled, fun, and touching holiday show to be enjoyed by the whole family.
Give your child great memories, and relive your childhood memories too.  Cinderella Christmas is the perfect bonding time for whole family.  Book your seats now!