NYCB Theatre at Westbury | Westbury, NY
Fed up of your mind-numbing routine? Time to loosen up! Laughter is an instant holiday so this 29th of March 2013 stretch your funny bones and exercise your facial muscles with Chris Tucker's sidesplitting random antics. It's gonna be a Friday mirth fest at the Westbury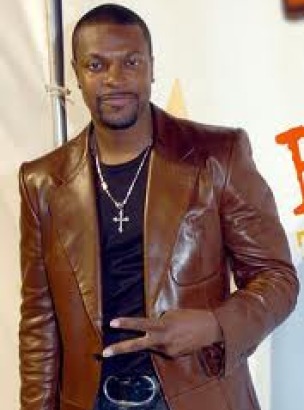 Music Fair in New York. High-powered hilarity will kick-off at 8:00 PM.
Are you looking for a man with a great sense of humor, awesome acting skills, terrific wardrobe, quite well-off, has a good looks and extreme attractiveness? Well, Chris Tucker has got it all! At the age 0f 20, he became a regular performer in Def Comedy Jam and was renowned for delivering fresh and non-vulgar uproarious lines. In 1994, he made his cinematic debut as Johnny Booze on House Party 3 and achieved larger break when he appeared in 1995 film "Friday" together with the rapper Ice Cube. This hilarious guy has also played extraordinary roles in movies including one of the biggest franchises in Holywood history, the "Rush Hour" series with Jackie Chan. He starred in this action-comedy movie as Detective James Carter – the supercilious police who desires to be an FBI. Another hit movies he starred in  1997 was "Money Talks", "The Fifth Element" and "Jackie Brown" all in the same year. He gained innumerable milestones in his career which just proved his colossal talent.
In one of his interviews, Tucker said "I will always do stand-up, even if my acting career takes off. Stand-up is my life." Having said that, he will surely make you laugh so hard, your tears drip down to your legs! Just a friendly reminder, be a little mindful 'cuz you might drool while having hysterics like there's tomorrow.  Buy your tickets and let the goooOod times  roll!!