NYCB Theatre at Westbury | Westbury, New York
Sensational American rock band Cheap Trick is making their way to Westbury, New York, this spring! The legendary quartet who took over the world with hits like "I Want You To Want Me," "The Flame," "Need Your Love," and more are set to light up the NYCB Theatre at Westbury on Thursday, 18th May 2023! This show is part of Cheap Trick's 24-date spring outing before they embark on a massive tour with pop legend Rod Stewart! So If you're a Cheap Trick fan, you should grab your tickets now and catch these Rock and Roll Hall of Famers as they perform their biggest hits at the NYCB Theatre!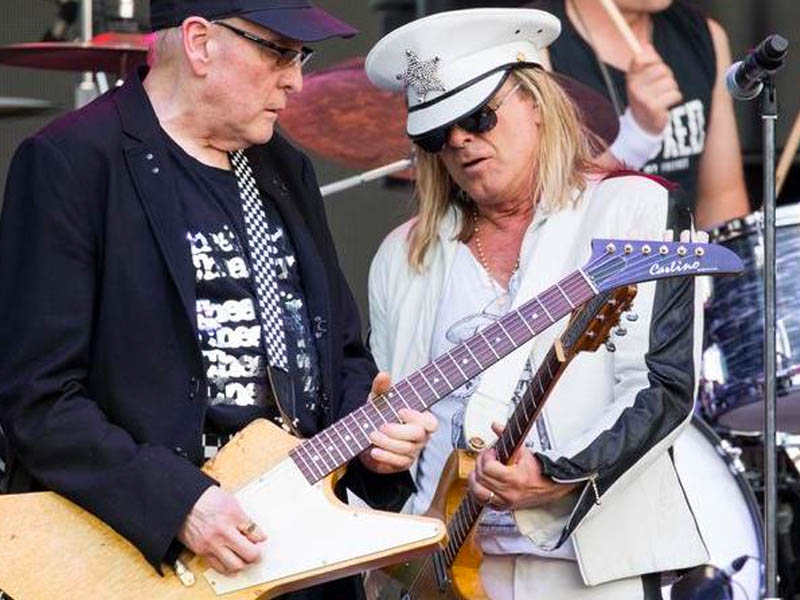 Cheap Trick is a genre-defying American rock band that mixes punk rock, heavy metal, arena rock, and power pop into a unique blend of incredible music. The band rose to prominence in the late '70s with their massive hit single, "I Want You to Want Me." Before the single became a hit, the band recorded a live album from their performance in Japan. The album, titled Cheap Trick at Budokan, was met with such high demand that the label, Epic Records, released it in the United States, even though the initial plan was to release it only in Japan. "I Want You To Want Me," the re-recorded single from the album, peaked at number 7 on the Billboard Hot 100, becoming Cheap Trick's biggest single.
In 1979, the band dropped their most successful album, Dream Police, which peaked at number 6 on the Billboard 200 chart. The album spawned several hits, such as "Way of the World," "Voices," the title track, and "I'll be With You Tonight."
Cheap Trick has released a total of 20 studio albums and eight live albums. They've released 65 singles, 16 of which entered the Billboard Hot 100, and two have reached number 1. The band's music holds great significance in the evolution of rock and roll, thanks to their eclectic blend of various genres. Many modern rock bands like Green Day and Smashing Pumpkins have cited Cheap Trick as a major influence. In 2016, the band was inducted into the Rock and Roll Hall of Fame.
Score tickets now to see this legendary rock band that started it all with their sensation singles, "I Want You To Want Me" and "The Flame." Tickets are now available!