Westbury Music Fair | Westbury, New York
Does your pet dog bite-off and ruin all the furniture in your house?  Is he overly aggressive or cowers in fear around strangers?  Or is your dog's behavior simply a pain?!  Don't just shake your head in desperation.  Help is on the way — Cesar Millan, to the rescue!  Professional dog trainer, widely known as the 'dog whisperer', will appear onstage at the Westbury Music Fair, New York for a live training session on how to have a healthy, happy, and harmonious relationship with man's best friend.  Catch Cesar Millan on the 14th of July 2013, 3:00 pm.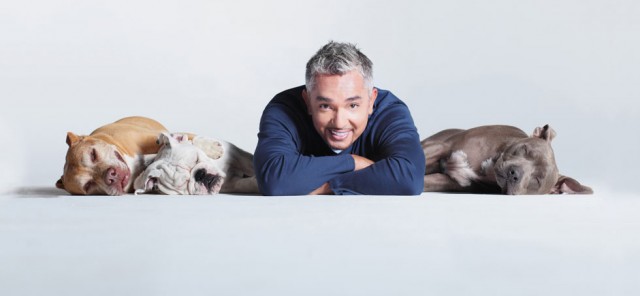 Cesar Millan entered our households and made our pet dogs more lovable as he taught dog lovers all over the world on how to handle 'dog problems' and how to have a happy and harmonious relationship with them, via the National Geographic TV series 'Dog Whisperer'.  His method of "calm-assertive energy" in handling dogs caught on with millions of viewers all over the world.  Millan is the  founder of the Dog Psychology Center, and a New York Times best-selling author of three books, including 'Cesar's Way', which sold a total of two million copies in the US alone.
In his live shows, Cesar Millan assures that a lot more techniques will be covered  in detail as compared to what is seen on TV.  Millan will also tackle the most common dog issues and problems like separation anxiety and aggression.  He shall also help people understand how their energy affects their dog, and how to deal with the dog with respect.
Must love dogs.  Show 'em you truly care by getting pointers from the canine master trainer himself, Cesar Millan.  Get the best results from this 'dog whisperer', that it will make you shout with joy!  Get your tickets now!