Westbury Music Fair | Westbury, New York
When it comes to blues music, there is one notable man who is respected and revered. Considered as one of the genre's geniuses, countless musicians aspire to emulate Buddy Guy but he remain unparalleled. Come across the Blues legend on October 3, 2013 at the Westbury Music Fair in New York so you can have a musical story worth retelling down to your future great grandchildren.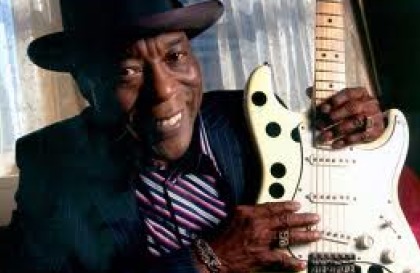 Buddy Guy is regarded as the best guitar player alive evident in his 50-plus career that persisted to be utterly significant until this modern decade. The intense strumming of his guitar and his blazing voice never fails to send delightful chills to everyone listening. Guy has received innumerable honors for his great contribution in music including a 23 W.C Handy Award, Billboard Magazine's The Century Award and the National Medal of Arts.  He was ranked 30th in Rolling Stone magazine's list of "100 Greatest Guitarists of All Time" and inducted to the Rock and Roll Hall of Fame in 2005. Guy has collected five Grammy Awards for the albums "Damn Right, I've Got the Blues" (1991), "Feels Like Rain" (1993) and "Slippin' In" (1994), "Blues Singer" (2003) and "Living Proof" (2010). His latest studio album "Rhythm & Blues" was released in July 2013 and debuted at no. 27 on the Billboard 200 chart and no. 1 on the Blues Album chart.
Charismatic performer. Transfixing guitarist. Spellbinding singer. Good-humored entertainer. Buddy Guy has everything you want for a larger-than-life musician. You know you want to see this show, get your tickets.