NYCB Theatre at Westbury | Westbury, New York
Brian Setzer Orchestra are all set to rock this town with their "Christmas Rocks! Tour". This ex-Stray Cats frontman will be accompanied by a 19-piece orchestra performing big band arrangements peppered with doses of rock n' roll. Brian Setzer Orchestra are all geared up to rock the holiday spirit with a smashing live performance at the NYCB Theatre at Westbury on Sunday 24th November 2019. Spend the night singing along to jolly-jazzy, rollicking rock n' roll Christmas and holidays tunes. Book your tickets now!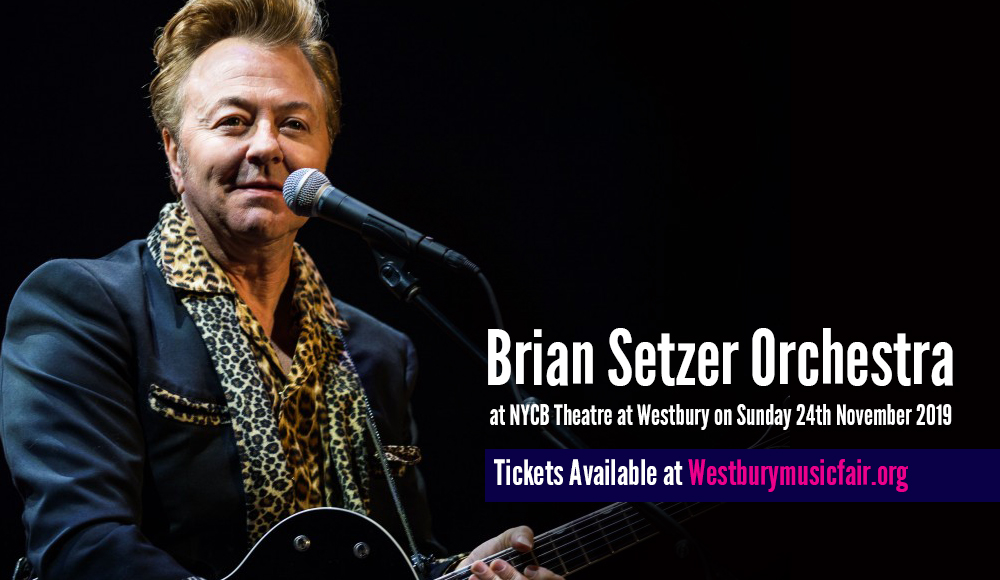 Start getting pumped-up with the holiday spirit by catching the "Christmas Rocks! Tour" as it comes to town. Brian Setzer Orchestra has embarked on this tour that will take them to over 20 cities across the US throughout November and December.
Ex-Stray Cats frontman, Brian Setzer has summoned a 19-piece orchestra tho whip-up big band arrangements of music from the group's three Christmas albums. Their concert setlist will include "Boogie Woogie Christmas", "Dig That Crazy Christmas", and "Rockin' Rudolph", plus a host of original material from Setzer's his 40-year career.
The Brian Setzer Orchestra was formed by the man himself who once led the rockabilly trio the Stray Cats to mainstream and commercial success in the 80s. When the band disbanded, Setzer embarked on a solo career with The Brian Setzer Orchestra, where he combined his rockabilly style with swing, big band, and jump blues.
There's nothing else like this; it's different than anything you've heard before, says Brian Setzer. "I'm not stopping until everybody gets a chance to hear us and I get to see their jaws hit the floor."
With this venture, The Brian Setzer Orchestra made music history by having electric guitar fronted a Big Band. Other rockabilly bands have come and gone during the era of the fifties and sixties. Setzer not only breathed new life on the genre but also moved it to the present, and pressing on to the future and giving it a boost of "cool" like never before.