NYCB Theatre at Westbury | Westbury, New York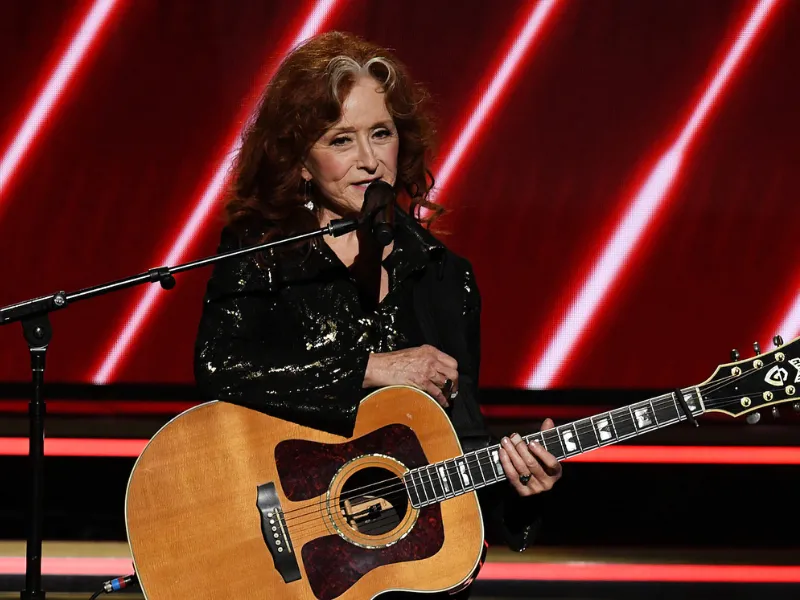 Let the sweetly somber tones of blues music wash over you as Bonnie Raitt ascends on Saturday, June 8, at the NYCB Theatre of Westbury, New York! Extended by popular demand, the 13x GRAMMY Award winner's tour adds 26 new shows to its 2024 lineup, supporting Raitt's latest studio release, "Just Like That…" This comeback album features ten exquisitely emotional songs, including the GRAMMY Best Americana Performance "Made Up My Mind" and the Song of the Year title track. Bonnie Raitt is one of the world's most "blues-blooded" musicians, defining the genre's soundscape with her unique presence and vocality. At her career's crescendo, she recorded three Billboard 200 multi-platinum albums, Nick of Time, Longing in Their Hearts, and Luck of the Draw, which introduced iconic classics such as "I Can't Make You Love Me" and "Something to Talk About." Listen to Rolling Stone's 50th Greatest Singer of All Time LIVE as she takes over the stylishly staged NYCB Theatre this June. Book your seats soon!
Blues legend Bonnie Raitt heard you loud and clear! The multi-awarded singer-songwriter is circling back with her "Just Like That…" tour this 2024, extending the nationwide engagement with 26 additional dates, still in support of her latest comeback album. On Saturday, June 8, Raitt will pay a much-anticipated visit to the NYCB Theatre at Westbury, New York!
"With typically charismatic fervor and to a star-studded audience, the master of heartbreak brilliantly honors her singular path through modern music… Raitt's career has been a road less traveled, and yet her performance style makes that journey seem effortless."
Just Like That…, the artist's eighteenth studio album, was released on April 22, 2022, after a six-year break, debuting at number one in Billboard Top Blues and Folk Albums charts. During the 65th Annual GRAMMY Awards, the album's lead single, "Made Up My Mind," clinched Best Americana Performance, while its title track won Best American Roots Song and the prestigious Song of the Year. Featuring ten intensely evocative tracks, this collection proves to be one of Raitt's most sentimental to date.
Made Up Mind
Something's Got a Hold of My Heart
Livin' for the Ones
Just Like That
When We Say Goodnight
Waitin' for You to Blow
Blame It on Me
Love So Strong
Here Comes Love
Down the Hall
Bonnie Raitt is simply unmistakable. Her contralto. Her musicality. Her persona. Bearing an incredibly versatile vocal range, she shaped the blues landscape with her multi-platinum streak during the turn of the '90s with albums Nick of Time, Longing in Their Hearts, and Luck of the Draw, each taking the top spots in the weekly Billboard 200. Some of her starkly generational hits include the poignant ballad "I Can't Make You Love Me," the gossipy "Something to Talk About," and the romantically teasing "Love Sneakin' Up On You."
Her award season spoils, one of the most impressive among her peers, feature 13 GRAMMY Awards (including multiple Best Female Pop Vocal Performances) and two Lifetime Achievement Awards. She is also a Rock and Roll Hall of Fame inductee named the 50th Greatest Singer of All Time by Rolling Stone magazine.
Witness Bonnie Raitt's resounding presence firsthand on Saturday, June 8, at Westbury's NYCB Theatre! One of New York's hottest spots for live entertainment, this 3,000-capacity indoor venue takes the concert experience to new heights with its hi-tech revolving stage, pitch-perfect acoustics, and an electrifying atmosphere supported by stylish lighting. Book your seats now before the theater fills up!