NYCB Theatre at Westbury | Westbury, New York
Fresh from a stint in Australia with his New York Times best-selling book, Grammy-nominated entertainer Bob Saget hits the road again to tour North America! The "Dirty Daddy", TV funnyman and edgy, foul-mouthed stand-up comic Bob Saget comes to NYCB Theatre at Westbury on Friday 17th April for a night of utter hilarity!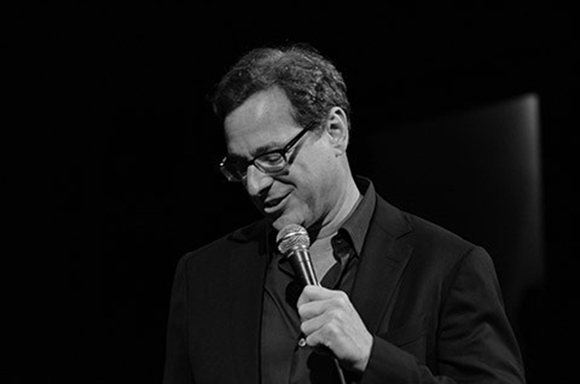 Bob Saget is an American television host, actor and stand-up comedian. Despite being best known for his family-friendly roles as Danny Tanner on Full House (1987–95) and as the original host of America's Funniest Home Videos (1989–97), Saget is also known for his adult-oriented stand-up routines. He also provided of the future Ted Mosby, narrator of How I Met Your Mother, which ran from 2005 to 2014, although was uncredited. His HBO comedy special, That Ain't Right, came out in 2007, and in 2008 Saget was roasted by Comedy Central in a special, titled The Comedy Central Roast of Bob Saget. 2014 saw the release of his book, Dirty Daddy, in which he writes about his career, comedy influences and experiences with life and death.