Westbury Music Fair | Westbury, New York
What's the latest news about? Politics? Okay, let's make a good uncontrollable laugh out of it! Let's enjoy the things we all so often take seriously. Bill O' Reilly and Dennis Miller's "Bolder and Fresher Tour" is going to be more and more adeptly entertaining, exceptionally hilarious and ingeniously amusing! Catch this sarcastic duo live at the Westbury Music Fair in New York on June 01, 2013 at 8:00 PM.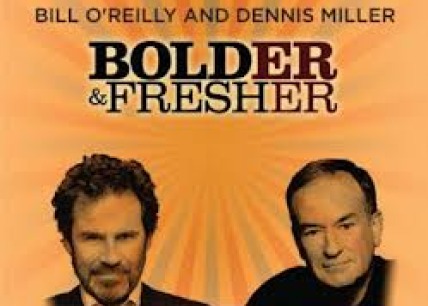 What could be more unique than a pair of two quite knowledgeable people, up onstage, discussing serious issues using snide remarks, comical body movements and sarcasm to the highest level of funniness and intellect? That thing only the host of political commentary program The O'Reilly Factor, Bill O' Reilly and the Weekend Update anchor on Saturday Night Live, Dennis Miller could do! Insightful and analytical observations? They're ready to show it! Side-splitting humour and mockery? They exude it! Originality and creativity? They're oozing with it! Body language? They've perfected it! What else could you ask for? Bill and Dennis is perfectly crafted for this indeed Bolder and Fresher Tour. Whatever political view you believe in, you have to walk down on an uplifting trek once in a while with these two seriously uproarious  guys and the enthusiastic crowd of all shapes.
Whether or not you agree with their rants and comments, you are going to be laughing all through the night and have an amazing evening. So, don't miss this show, buy your tickets now while it's still available!