NYCB Theatre at Westbury | Westbury, NY
EVENT RESCHEDULED TO FRIDAY 21ST AUGUST 2020 (Originally Friday 24th April 2020)
Hey circus fans! Run away to the Big Apple and join the circus! For one special weekend only Big Apple circus will be at NYCB Theatre at Westbury so what are you waiting for? Buy your tickets and run away with the Big Apple Circus!
Big Apple Circus Special Event at NYCB Theatre at Westbury. This ALL NEW show will feature special circus acts, curated specifically for this one-weekend-only event!
Your Ringmaster for the evening is John "Mr. Fish" Lepiarz!
Some of the acts on show for this special event are:
• Contortion and Aerial
• Hand to Hand
• Juggling
• Clowning and Comedy
• Rolla Bolla and Freestanding Ladder
• Trick Bicycle, Foot Juggling and Plate Spinning
• Savitsky Cats from America's Got Talent
• Chinese Pole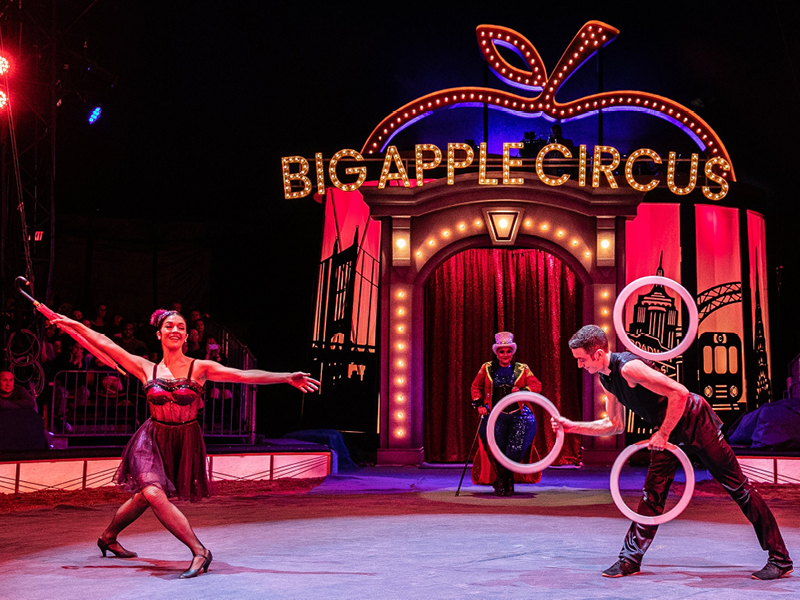 The Big Apple Circus firs opened its tent back in 1977 in Battery Park. Headlining the early shows was a single trapeze, a dog act, tight rope walking, jugglers and clowns, double trapeze artists, and a host of other performers. By 1984, the New York School for Circus Arts/Big Apple Circus relocated to East Harlem. During the 90's The circus set consecutive new attendance records, even having to buy a new tent, as an estimated 170,000 people went to see the circus' "Medicine Show" production over a total of 114 New York City performances. The Circus started a new collaboration program between American and Russian circus performers and by 1997 Clown Care completed 150,000 hospital visits in one year for the first time in the program's history. In 2001, the circus' best-known performer, "Grandma" the clown played by Barry Lubin, was inducted into the International Clown Hall of Fame. In 2003 circus performers Pedro Carrillo and Alesya Gulevich entered the Guinness Book of World Records when Carrillo skipped a rope on the high wire 1,323 times in a row, and Gulevich twirled 99 hula hoops at the same time. In September 2018, Big Apple Circus announced the "high flying" season including a group of female-led acts that would be joining Monseu at the Big Apple Circus. These included Duo Fusion, Spicy Circus, and The Flying Tunizianis.