NYCB Theatre at Westbury | Westbury, New York
It's impossible not to dance while exclaiming "I Feel Good" this Saturday, October 29, when you attend the concert of the Reggae star Beres Hammond. The 66-year-old Jamaican singer will bring his "Solid Love Tour" to NYCB Theatre at Westbury for an evening of lovers rock and reggae jams. If you are a fan of Hammond's hit songs, such as "Groovy Little Thing," "What One Dance Can Do," "Rockaway," and many others, you shouldn't miss this concert. The Grammy-nominated singer is known to give an intimate and exhilarating show for his loyal fans, and this is no different. Together with special guests Monty Alexander and Dean Fraser, Hammond will remind you why he remains one of the most iconic reggae artists after decades of dominating the genre. Get your tickets now and prepare to Rockaway for one cool jam from the one and only Beres Hammond!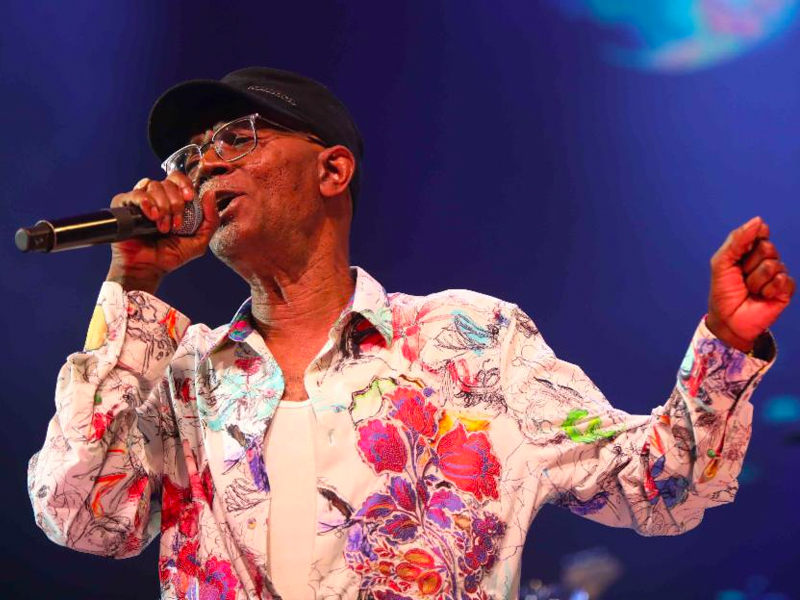 Amongst the best artists of Lovers Rock music is Beres Hammond. His music career began after joining local Jamaican singing contests, leading to his recording debut. At the start of his career, he became the lead singer of the Jamaican reggae band Zap Pow. In 1976, he started to produce hits in Jamaica with the songs One Step Ahead" (1976) and "I'm in Love" (1978). After leaving the band, he created Tuesday's Children, a harmony group. He later transitioned to the dancehall genre after it started to become popular during the 80s. "Groovy Little Thing" and "What One Dance Can Do" are his most recognized songs in the genre. The latter also warmed him up to international popularity.
With a career that started in the 70s, Hammond soared during the 90s, a time in which lovers rock was becoming radio's favorite genre to play. "Tempted to Touch" became his most recognizable song internationally. His 2002 album "Music is Life" earned him a nomination for the Grammy Award for Best Reggae Album.
The celebrated reggae icon will be performing in select US cities. One of these is the NYCB Theatre at Westbury in Jericho, New York, on Saturday, October 29. Jamaican jazz pianist Monty Alexander and Jamaican saxophonist Dean Fraser will add more color to his performance. Tickets for this concert are now available. Just click the "Get Tickets" button.