NYCB Theatre at Westbury | Westbury, NY
If you're looking for laughter, you've come to the right place.  The Westbury Music Fair in New York City will be place that will reverberate with fun and laughter as Artie Lange steps into the spotlight.  Indeed, Artie Lange will take his arsenal of comedic anecdotes and fire up everyone's funny bones.  Be there as the Westbury Music Fair bursts at the seams with jokes, gags, and cheers on the 23rd of February 2012.  Show starts at 8:00 PM.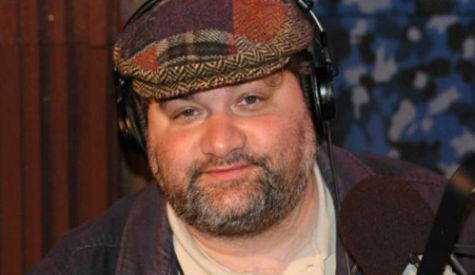 Artie Lange is one of the most prolific and talented comedians of this generation.  His flair for comedy encompasses his career as a writer, producer, entrepreneur, and radio personality.  His career skyrocketed during his decade-long stint at the Howard Stern Show, MADtv, and his current gig on The Nick and Artie Show.  Yet, Artie's success did not come overnight.  He paid his dues, so to speak.  In 1992, he started performing 20-minute sets at the Comic Strip, in between breaks from his full-time day job as a New York city cab driver.
In 1995, he debuted at MADtv; and in 2001, he went onboard the Howard Stern show.  One good thing led to another, as Lange was appearing in feature films like  "The Bachelor," starring opposite Chris O'Donnell and Renee Zellweger; "Lost and Found" with David Spade,; Kinka Usher's "Mystery Men;" and the independent drama "The Fourth Floor," starring Juliette Lewis and William Hurt. He also went to do supporting roles in movies like  "Old School," starring Luke Wilson, Vince Vaughn and Will Ferrell,  whom he also co-starred with, on the movie "Elf."
Lange also has self-produced and released  "Artie Lange: It's The Whiskey Talkin'," on DVD.  He has written his first book – "Too Fat to Fish," which debuted at number one on the New York Times bestseller list.
We all know that laughter is the best medicine.  If you get into Artie Lange's show you'll get an overflowing dosage of  laugh pills.  There is no such thing as a laughter overdose.  Take in as much as you can, and you'll definitely ask for more.  All you gotta do now is secure your seat , for this will definitely run out fast.  Act quickly, buy your tickets now!