NYCB Theatre at Westbury | Westbury, New York
In 1996, Finnish cello metal quartet Apocalyptica released their seminal album Plays Metallica by Four Cellos, and in 2016, celebrating the twentieth anniversary of their genre-defying record, they re-released it, remastered with three additional bonus tracks! Now, the group head to NYCB Theatre at Westbury to perform their innovative, orchestral metal tunes live as part of their continued anniversary tour!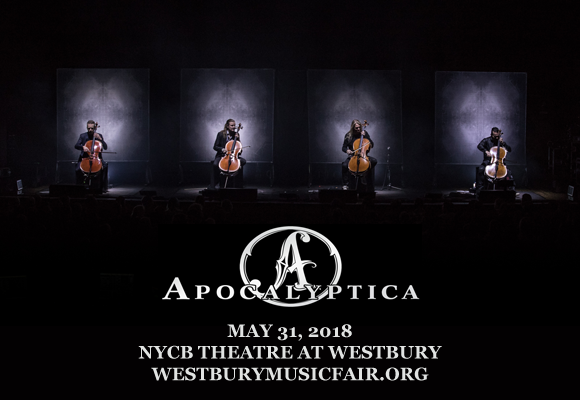 Making their debut in 1996 with the album Plays Metallica by Four Cellos, which consisted solely of Metallica covers played on cellos, Apocalyptica are a Finnish cello metal band from Helsinki, formed in 1993. Consisting of classically trained cellists Eicca Toppinen, Paavo Lötjönen, and Perttu Kivilaakso, drummer Mikko Sirén, and vocalist Franky Perez, the group began as a classical Metallica covers band, later branching out into original neoclassical metal material. To date, they have sold over four million albums worldwide.