NYCB Theatre at Westbury | Westbury, New York
Grammy Award-winning singer-songwriter Anthony Hamilton is dripped in his usual suave fit and ready to conquer North America with Up Close and Personal with Anthony Hamilton! The celebrated performer will be delivering a total of 21 shows starting this summer until fall, with dates spread across June, July, and September! Sounds exciting? Then you better check out his intensely-packed schedule because he is coming to your city! On Friday, 8th September 2023, Anthony Hamilton will be making his way towards Westbury, New York, for a one-night R&B/neo soul spectacle at the NYCB Theatre at Westbury! Fans can look forward to countless iconic hits, such as his Grammy-nominated singles, "Charlene," "Best of Me," "The Point of It All," "Comin' from Where I'm From," and "Heart Heart." Hamilton has been known for his incredibly distinct vocals. Over the years, his work in contemporary soul and R&B has made him one of the most influential and in-demand singers! If you're keen on experiencing his live set this season, you better hurry and secure tickets to his show at the NYCB Theatre at Westbury!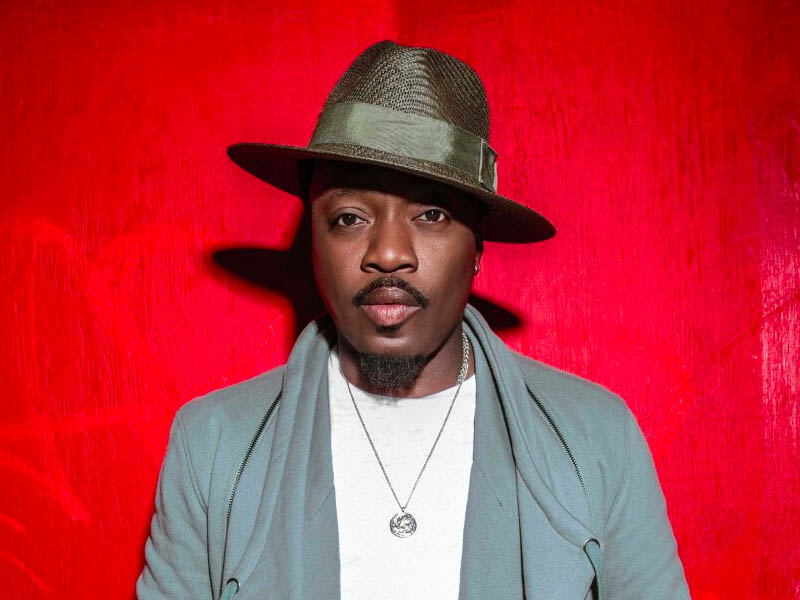 This summer, Anthony Hamilton's 2023 tour will send him to several cities across the U.S. The outing is set to promote his latest album, Love in the New Black, released in 2021 via BMG Records. The tour will bring along The Ton3s as special guests with a few appearances and more performers on select dates.
Hamilton's setlist is anticipated to contain plenty of songs from his career-spanning catalog and a plethora of tracks from Love is the New Black. Released in 2021, the album features singles "Mercy" with Tamika Mallory and "You Made a Fool of Me." Anthony Hamilton has also been known for performing a slew of older hits. Fans can definitely look forward to outstanding singles from his earlier releases. During an interview, Hamilton explains the concept of his latest effort, "We are all worthy of love, and Black love is still beautiful and powerful, no matter what they try to paint around us. We're still worthy of self-love. This music that we call R&B, soul music, or Black music, it's ours. We're so unappreciated by most of the world, but to us, we're legacy within ourselves. Keep shining, melanating, and creating."
In 2016, Hamilton dropped his sixth studio effort, What I'm Feeling. The album peaked at numb 15 on the Billboard 200 and number 2 on the Top R&B/Hip-Hop Albums chart. In 2011, Hamilton released his Grammy-nominated studio effort, Back to Love, which was produced in collaboration with Kenneth Edmonds, a.k. Baby Face and Dre & Vial. The album featured several notable singles, including "Woo," "I'll Wait (To Fall In Love)," and "Pray for Me."
During the early 2000s, Hamilton released several R&B hits, such as "Charlene" and "Can't Let Go." Both singles entered the Billboard Hot 100 and Hot R&B Songs charts. In addition to studio releases, he also dropped several soundtrack singles, including "Struggle No More (The Main Event)" from Daddy's Little Girls," "Do You Feel Me" from American Gangster, and "Freedom" from Django Unchained.
Hamilton's three-decade career has resulted in numerous accolades, including a BET J Cool Like Dat Award, three NAACP Image Award nominations, and four Soul Train nominations. In 2009, he won a Grammy Award for Best Traditional R&B Performance for participating in Al Green's "You've Got The Love I Need."
Catch Anthony Hamilton as he conquers the NYCB Theatre with his biggest hits and crowd favorites on Friday, 8th September 2023! Tickets for Up Close and Personal With Anthony Hamilton are now up for grabs, so hurry and buy yours now by clicking on the Get Tickets link!