NYCB Theatre at Westbury | Westbury, New York
Turn your dull Thursday evening into fun by attending Amy Schumer's standup comedy show at the NYCB Theatre at Westbury this September 22. A "whore" new level of hilariousness will be experienced as the A-list comedienne brings her "Whore Tour" to Westbury, New York. In an Amy Schumer fashion, the comedy acts will surely be filled with a rib-tickling combination of profanity, feminism, and unbelievable craziness. As suggested by the show's title, typical Schumer's themes about sex, married life, family, drinking problems, and everything in between will be made into uproarious humor. If Schumer's comedy is your cup of tea, then this show is for you. Secure your tickets here to watch the show. Hit the "Get Tickets" button to order yours now!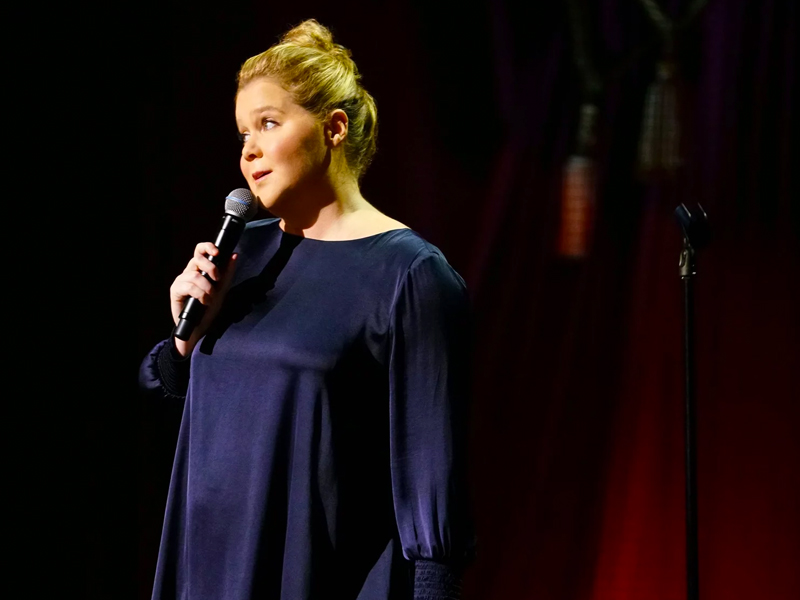 Amy Schumer appeared in a reality competition called Last Comic Standing in 2007, which opened the door for her to hit it big as a comedian. In the years after joining the reality show, she has appeared in many tv shows, many are for Comedy Central. 2015 was the year that Amy gained widespread popularity. Fresh from winning a Peabody award in 2014, her movie "Trainwreck" garnered many positive reviews. She was named by Time as one of the 100 most influential people, named one of Barbara Walter's 10 Most Fascinating people, and had many videos that went viral, sparking several conversations about sex, feminism, and many more. This continued in the following years. In 2016, she published a book that stayed at the top for two weeks on The New York Times Non-Fiction Best Seller list. In 2018, she starred in I Feel Pretty, which won her a Tony Award for Best Actress in a Play. In 2020 she had an eight-episode cooking show called Amy Schumer Learns to Cook. And last March 27, she became a co-host of the 94th Academy Awards. There are so many accomplishments that she has achieved, too many to mention that she has a significant role in shaping today's pop culture.
This year, the fearless a-list comedian is back on tour for her "Whore Tour" from July 23 until November 20. Jericho, New York fans, a once-in-a-lifetime opportunity to see Amy live will be happening to you as she comes to NYCB Theatre at Westbury on Thursday, September 22. Tickets are still available! Click on the "Get Tickets" link above to purchase.