Westbury Music Fair | Westbury, New York
Now now their 43rd year, America is still touring the world on their 'Horse With No Name', driving along 'Ventura Highway', and bringing good cheer to all the 'Lonely People'… America's music have intertwined with the stories of our lives, thus, hearing them once again could evoke treasured memories and emotions.  Hop-in and join this nostalgic ride to Westbury, New York as America takes the Westbury Music Fair (NYCB Theatre) stage for a one-night-only performance on the 1st of November 2013, 8:00 pm.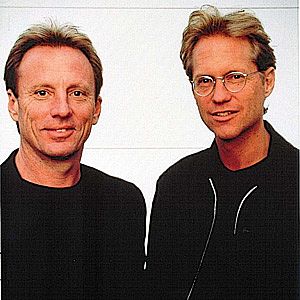 Barely out of their teens,  the trio Gerry Beckley, Dewey Bunnell and Dan Peek, scored number 1 hits and bagged  a Grammy for best new musical artist in 1972.  The whole stretch of the 70s era was golden highway traversed by this band who called themselves 'America', and paved their musical journey with hit-after-hit-after-hit.  From the sing-along anthem 'A Horse With No Name', the wind-in-your-hair vibe of 'Ventura Highway', the lush and mush sentiments of 'I Need You', 'Lonely People', 'Daisy Jane', and to the post-disco ditty 'You Can Do Magic' …  America has created a timeless sound and a rich music legacy treasured by their hordes of  ever-loyal fanbase.  America continues to conquer and thrill audience from all over the world as they still perform over 100 live shows a year.
Don't miss this for the world!  This America concert is a must-hear and must-see destination for every music lover.  Go get your tickets now!